Festive fashions on the nice list
Impress this holiday season with on-trend styles for any occasion
Though it may feel like the Ghost of Christmas Present is looming this holiday season, make the most of this unusual year and say goodbye to 2020 once and for all in these festive fashions.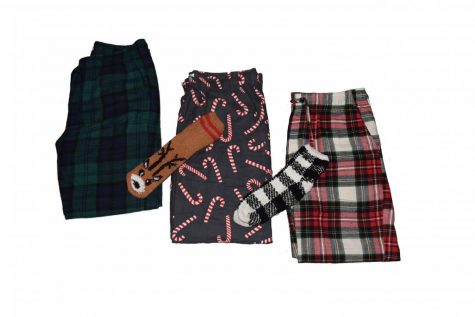 After the amount of stress many endured this past year, snuggling up in blankets and pillows with a warm cider or hot chocolate seems like the perfect way to bring cheer to the holiday season. Of course, no cozy night in would be complete without a set of festive patterned pajamas to tie everything together. Opt for a pair of flannel pajama pants and fuzzy socks or go all out with a holiday-themed character onesie to add festivity to the evening. For a larger group activity, such as a movie night, Secret Santa or a Zoom call to spend time with distant family and friends, wearing matching pajamas is a great way to feel close to loved ones, while not physically close.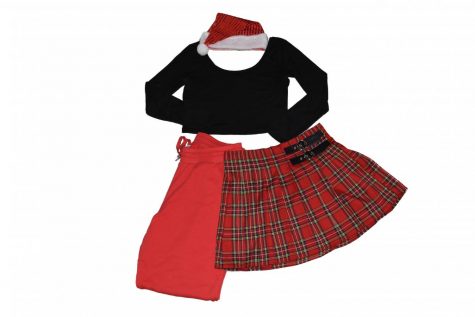 Finding the perfect outfit for a holiday gathering often falls to low priority among other tasks, such as: crossing gifts off wishlists or making cookies that meet grandma's standard. Still, it's never known when an impromptu family photo might occur during Christmas dinner, so looking the best possible is a must. To add some festive fun, sport an ugly Christmas sweater; a pair of red or green sweats; or don a Santa hat or reindeer antlers. For gatherings that require more dressy attire, a nice sweater and a skirt, a dress shirt tucked into slacks or a flattering jacket paired with jeans makes for an appropriate outfit and also keeps warm in the winter weather.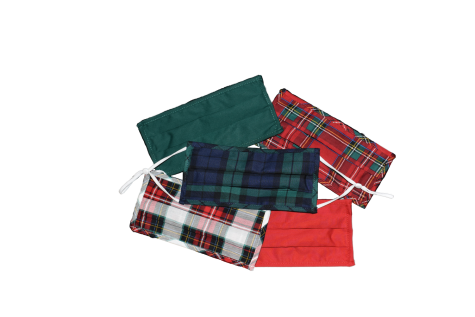 Like this entire year, New Year's Eve will likely occur very differently than in the past. If staying in for the night, dress in sweats, as many have been for most of 2020 or dress up formally to celebrate the end of this unusual year and snap some shots for social media. If going out, remember, no successful outfit is complete without a matching mask.