Homecoming week inside v. outside: pro and con
Outside- Alyssa Brown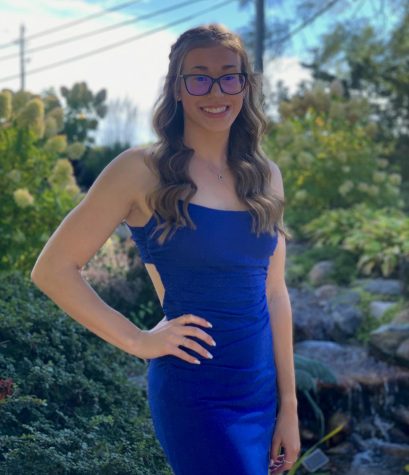 Homecoming was one for the books, but nothing can compare to last year's homecoming under the stars.
Due to COVID-19, last year's homecoming festivities took an untraditional turn. But this wasn't a bad thing.
The week started off with a pep rally, usually held indoors, but due to social distancing precautions took place on the Malow football field in 2021. One advantage of an outdoor pep assembly was the sound, noise and chatter was not contained inside an enclosed gym. With noise levels lessened, it provided students a better opportunity to enjoy the activities. While the 2022 assembly brought us all back together, outdoors just felt better.
After a year of uncertainty, hosting homecoming festivities outside was a good substitute to having everything canceled. Students enjoyed an evening together with friends, even if it was in an alternative setting.
Ending the week on a strong note, the homecoming dance was held outside. Rather than cramming in the claustrophobic commons, students enjoyed games outside, such as corn hole and ladder ball. The fresh air kept students cool after a long night of dancing and the larger space allowed for guests to feel comfortable in a crowd. However, this year's dance was one of many steps back to normalcy after the pandemic. All in all, the 2022 dance was a great way to bring everyone together, but nothing could compare to the 2021 outdoor dance.
Inside- Lauren Schwarz
Keeping homecoming traditions inside allow students to participate in these fun opportunities, providing high school's most memorable traditions.
The homecoming experience was altered these last few years due to COVID-19, but things are getting back to normal. Bringing these events back is a step in the right direction.
The week started off with the pep assembly in the gym, a contrast to the outside setting last year. The inside assembly offered a closer, more involved atmosphere; compared to when many students were on ground level and it proved difficult to see. It was hard to hear anything that happened and students didn't seem immersed while outside.
This year, students sat on the bleachers, with their respective grades, where they could clearly see the assembly and were often chosen from the audience to participate in games. The music was loud and spirits rose.
On the contrary, when outside, the homecoming dance was too spread out. Held on the track field under a large tent, it provided area for students to roam.
The experience this year was the opposite. Back in the commons, it was a large enough area for the student body to fit, but small enough to keep them contained. Holding it indoors contributed to the highest attended homecoming dance in school history.
On the flip side, some could argue the indoor events are still unsafe due to the ongoing pandemic. While this is a valid concern, taking away or altering these core events takes away from the potential pleasant memories.