Blonde Boy SZN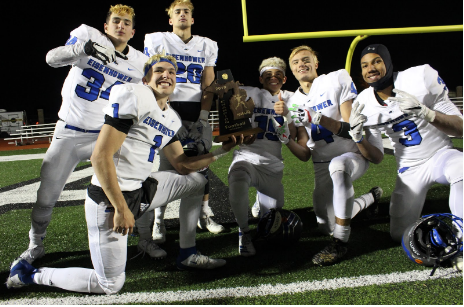 With playoff season underway, varsity football players bleached their hair as a sign of unity for the team.
"It's a team tradition and I like the way my hair looks after I do it," junior running back/defensive linemen Mario Getaw said. 
Bleaching hair isn't only a tradition at the school, but also a tradition at other schools and in sports organizations around the nation.
"It's been going, probably since, I think, 1999 or 2000," head coach Chris Smith said. "They want to do it as a team, they want to feel like they're part of a family."
Despite the long standing tradition, some players decided not to bleach their hair because of their parents' disapproval or their own preference.
"I decided not to bleach my hair because I don't feel like making my hair a different color and also my father said I was not able to," junior defensive linemen Corey Guerrero said. "He has little concern there because he doesn't want me destroying the hair that I have."
Whatever their hair color may be, the varsity football team will shove helmets on again this Friday, Nov. 15 play Davison in round three of playoffs.