Students raise money for kids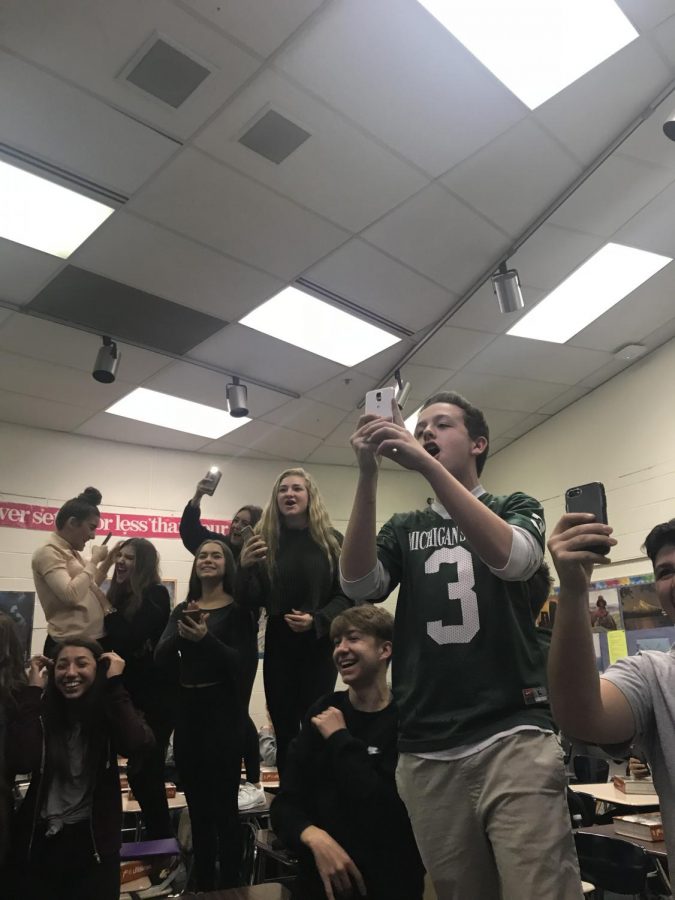 Jessica Barjuca, Staff Writer
December 20, 2017
Money flying in the classroom and kids running track style sprinting in the halls to win the telethon.
"It felt great. I was super happy that we could help and participate in this," second hour winner sophomore Connor Kline said.
For the fifth year, Student Council raised money for Toys for Tots telethon. Their goal was to raise enough to help 650 kids in Macomb, Mich. to have one $10 gift. They raised about $7,000. Some primary prizes included were tickets to Jimmy John's stadium, inflatables and food from places like Pita Pit, Jimmy John's and many more.
"I love it so much," Toys for Tots head Kayla Kadets said. "It makes me feel really happy that we can give back to people who are less fortunate than us and it makes my Christmas a lot brighter."