Spread for success
Quill and Scroll held a competition for yearbook designs and seniors Anthony Berkimer and Emma Myny got awarded for their work.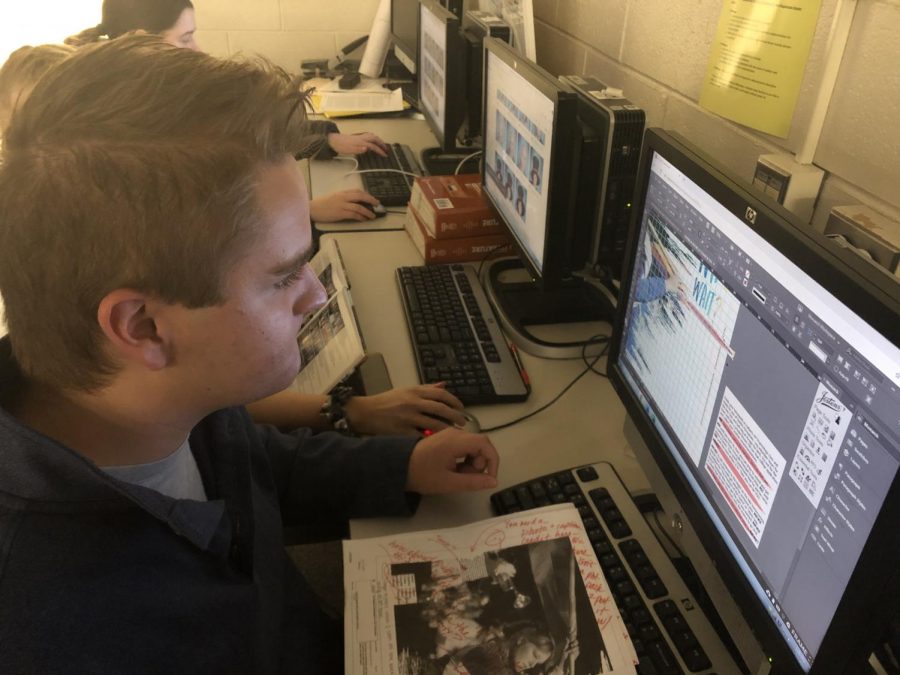 Yearbook spreads maintain a plethora of information, while only holding a minimum amount of words; seniors Anthony Berkimer and Emma Myny excel in this project as they became claimed National Winners in Quill and Scroll 2019 yearbook excellence contest. 
   "It meant a lot to me because we put in a lot of work. It was nice to see that it paid off; everyone on the staff did a bunch of work," Berkimer said. "We all spent so much time working on the yearbook. Emma and I spent so much time working on the ads that it was so great to get recognition and see that people liked it."
    Quill and Scroll is an honor program dedicated to finding students in the journalism department whose work proceeds over the ordinary and they show proficiency in journalism. Each school continues to enter into the Yearbook Excellence Contest and in the activity, there are 11 different categories they may enter and they allow four entries in all 11. Last year, the judges evaluated 1,439 entries and only 206 were selected as National Winners. 
    After the yearbook became published, the spreads would go on to be submitted to Quill and Scroll for competition; upon those chosen, Berkimer and Myny created a spread showing off their best work.  
    "It was ads bought by patrons to fund the year from independent, construction, photography businesses and more," Myny said. "It was on Photoshop and it was an ad for a photography business, so I had to draw and add pictures to it."
    The spread was displayed in the 2019 yearbook; it took about a week of time to gather the information and place it on the pages. The spread created by Berkimer and Myny came about in March. The design brought both of them together and allowed them to get the spread done to the best of their ability.
    "I couldn't have done it without Emma; she was the one that taught me how to redesign the ad and make sure it fits," Berkimer said.