Auten devotes to sports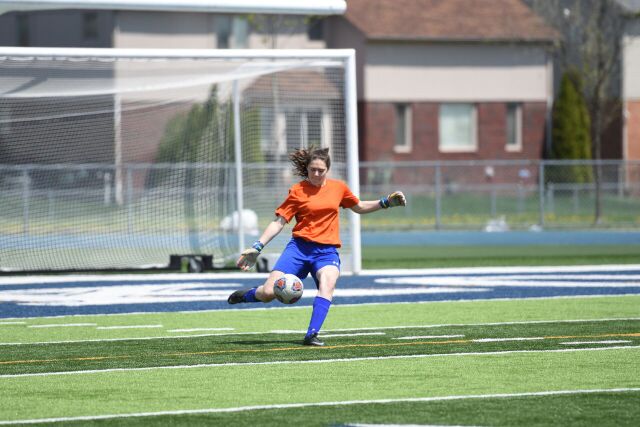 Jessica Barjuca, Online Editor
June 6, 2019
     Devoting her life to school and her two favorite sports, basketball and soccer, junior Allison Auten works hard to achieve her goals.
     "I love both sports because soccer is outdoors and I love being outside, for basketball I have known all the girls for a very long time and we all have a connection like a big family, so I love spending practice, team dinners, games and sleepovers together," Auten said.
     She did face some setbacks despite the good moments. At first she wasn't playing as much as she wanted. This made her want to work harder to play.
     "I will feel proud and happy next year when I will be able to play more because then all my hard work paid off," she said.
     Her favorite moment occurred when she was put in a varsity basketball game. After not being able to play her time finally came and she showed that hard work pays off. She was able to score while being fouled and made the free throw she took.
    "The team went crazy and I got to hug all my teammates," Auten said. "I set our team off for a lead in the game and we ended up winning. I was really happy and excited I was able to help my team."