Diana Silveri takes on state finals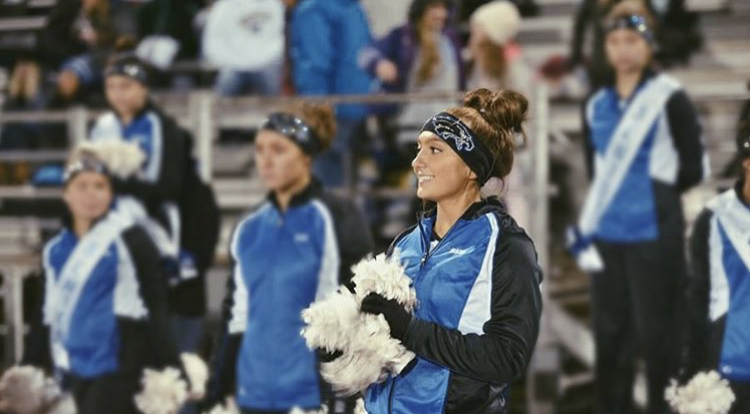 Jenna Sielagoski, Staff Writer
March 1, 2019
Sophomore Diana Silveri felt the sweet taste of success as she and her cheer team head to state finals on March 2, for the first time in 12 years.
"I love the team atmosphere and watching my teammates learn new skills," sophomore varsity cheerleader Diana Silveri said.
Silveri has cheered since fifth grade and it is her first season on varsity. Her goals heading into the season were to make friends and learn new skills.
"Our team goals were to make it past Districts, Regionals and then to state finals," Silveri said. "We lived up to them."
The cheer team relied on strong friendships and teamwork to get past the hurdles.
"Sometimes people have bad days. You have to work through it with each other and just work as a team." Silveri said.
The cheer team claimed the MAC Red champions title this season and for the first time in MHSAA history, they are going to state finals.
"As they were announcing the teams starting in 12th place my team kept getting more and more anxious towards if we were making it out or not," Silveri said. "As they called 5th place and it wasn't us, my team celebrated like no other."
The team will compete at the Delta Plex in Grand Rapids on Saturday March 2 against eight Division I teams.