Kayleigh Messina dances her heart out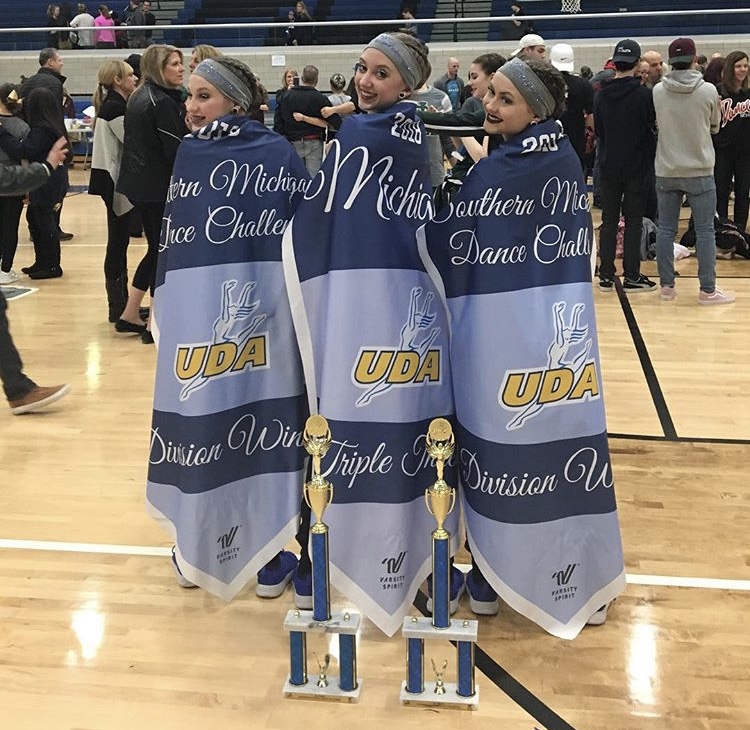 Jenna Sielagoski, Staff Writer
January 10, 2019
Good balance, flexibility, and rhythm are all key skills dancers must require in order to succeed.
Senior Kayleigh Messina starting dancing at the age of three and competing at a high level later down the road. She danced on JV  the past two years and loved every second of it. She loves spending time and working hard with her teammates.
"Our team is super close. We have so many different inside jokes and everyone has a nickname on the team. It's like being on a team with all your best friends," Messina said.
Out of all the different styles of dance, lyrical is her favorite. She loves to tell a story through dancing. Kayleigh faces many challenges in her dancing career but she always stays strong.
"A personal challenge for me is staying motivated. There are points in the season where I feel exhausted and like I'm in a rut," Messina said, "but when I go to practice and see my team they always know how to pull me out of that mood."
As a team, it can sometimes be tough to stay focused and get the job done. She thinks it's important to balance having fun with your team and working hard, Messina said.
"A challenge for my team is focusing," Messina said. "When you all come together at the end of the school day to practice all you want to do is talk together and laugh. We just really have to try to keep it to a minimum so we can get more done."
Last weekend, both JV and Varsity dance teams competed in Chicago. They left victorious, winning both titles of first place.
"Chicago was unforgettable. Both of our dances got first against some of the best teams in the nation. It was such a great opportunity for us to bond with our team and with varsity. My favorite part was shopping downtown with some girls from my team and taking pictures around the city."
The JV Dance team competed successfully this season. Their nationals competition takes place this coming February.
"One of my goals moving forward is to prove ourselves at nationals," Messina said. "We want to show how hard we worked and why we have an undefeated season."