Equestrian riding results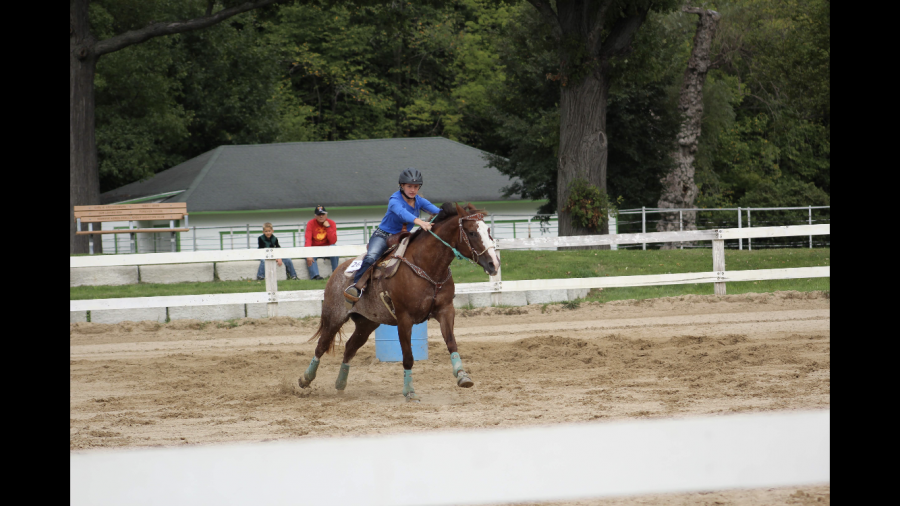 Sarah Kottke, Staff Writer
November 1, 2018
The equestrian team's season came to a finish in in the end of september with two wins in practices.
"We did okay in the Western and Saddle seat classes," junior Marisa Chargo said, "but we killed in the English, especially the jumping because that's our strong area".
Out of the three division A teams they ended up in third place. They didn't make it to regionals overall. There were only 10 people on the team; many people don't know it exists. Their meeting location was at The Community Center South Fiene Area Equestrian Facilities where they competed.
"I feel like it's something not a lot of people know about when they think of sports but it's really fun," junior Evelyn Revello said.
Riders need to be able to stay on, do tricks like jumps, and speed up while controlling their horse all at once. Not a lot of people understand how important this sport is for some people, it's a lifestyle.
"What most people don't know is that horseback riding is an elegant sport and has to have extreme amount of dedication," Chargo said. "It's nice when people can recognize how much effort all equestrian put into their riding".