Simple blueberry kuchen review
A simple and quick blueberry kuchen to make when craving a treat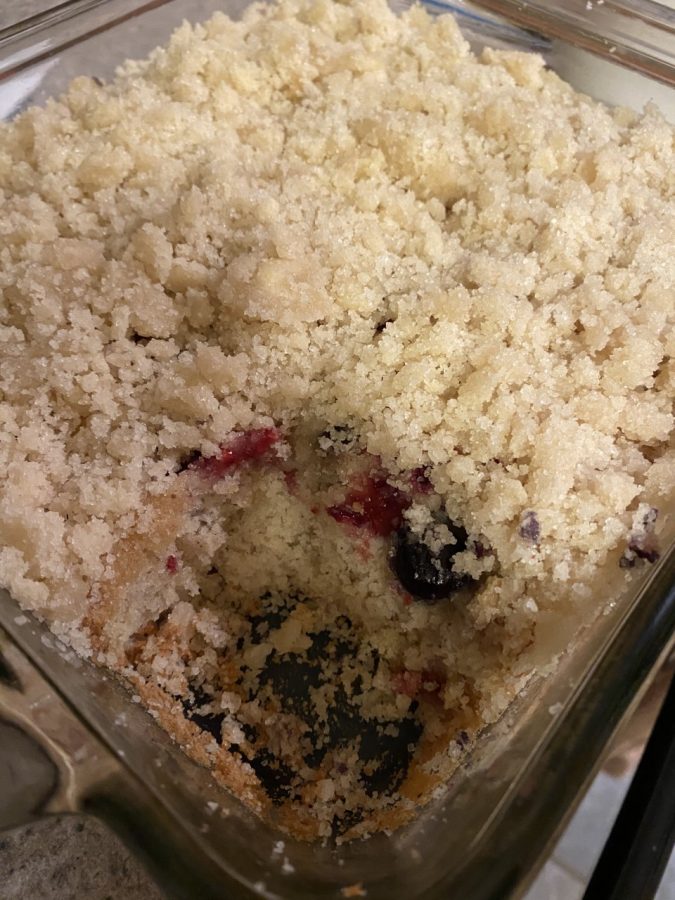 Usually if a time crunch arrives when needing to bake a sweet treat, one begins to panic and worry, but this delicious, crowd-pleasing kuchen only takes 15 minutes to prepare.
The German word "kuchen" translates to  "cake" and is quite popular in many countries. It's used to display many sweet or savory desserts around the world. This blueberry and raspberry kuchen is extremely simple and easy to bake.
As a moderate baker, this recipe became very easy to follow. The directions became clear and laid out nicely for the baker.
The recipe came set up with step-by-step directions with the add-ins at the end. For fruit, some frozen blueberries and raspberries provide the desired taste.
It took 40 minutes to bake in the oven, the only downside, but the prep time was about 15 minutes. The cake turned a beautiful golden brown after baking.
When trying to eat a slice, it does become very crumbly. Yet, when the topping and cake come together in the bite, it makes for a nice taste; it is yummy and the fruit pulls everything together. 
All in all, this recipe rates a four and a half out of five blueberries, due to its simplicity and easiness.
How to make:
Ingredients:
1-1/2 cups all-purpose flour

3/4 cup sugar

2 teaspoons baking powder

1-1/2 teaspoons grated lemon zest

1/2 teaspoon ground nutmeg

1/4 teaspoon salt

2/3 cup whole milk

1/4 cup butter, melted

1 large egg, room temperature, beaten

1 teaspoon vanilla extract

2 cups fresh or frozen blueberries

3/4 cup sugar

1/2 cup all-purpose flour

1/4 cup butter, melted
Directions:
In a bowl, combine the first six ingredients. Then, add in the milk, butter, egg and vanilla. Beat for two minutes or until well blended.

Pour into a greased 13×9 inch baking dish. Sprinkle with blueberries. In a bowl, combine sugar and flour; add butter. Toss with a fork until crumbly; sprinkle over blueberries. Bake at 350° for 40 minutes or until lightly browned.