Coronavirus infecting the sports world
Coronavirus affect on the world of sports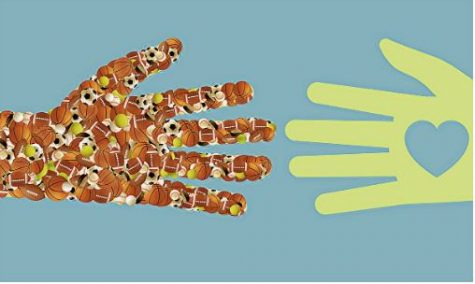 With the spread of COVID19, numerous sports and sports agencies are canceled and shut down, what is to do for the fans of games; from the changes that broadcasted games to the player and fans, everyone is affected by this pandemic.
Mid-January started something that would soon shut down some of the biggest names in the sports industry. From the NBA to the Wimbledon tennis tournament, tournaments/ seasons have either been canceled or postponed. 
There has also been high school sports cancellation, such as our own spring sports season that was at first delayed before the shut down of the rest of the school year. 
This pandemic affected the lives of thousands of kids, teens, and adults' lives, but it also affected the economy. Because sports cannot be played, significant networks such as ESPN, SportsNetwork, and Big Ten Network, all lost a considerable amount of money due to the shutdown. 
As this pandemic rages on, many sports leagues announce their new start continuation date for the seasons that have not started and those on hold. However, some sports canceled the rest of their season/tournaments. The Wimbledon tennis tournament, for example, rescheduled their match till 2021, following the lead of the Summer Olympics. Unlike other sports, the football season is continuing as usual, which may be in part because of the timing of the season since it happens mainly in the fall.
With this pandemic going on, sports are something that has been missed by many— both young and old. Not only is the general public affected by this but also the corporations that are in charge of broadcasting sports.