Toolboxes and tours
Woodworking students tour factories and pass on knowledge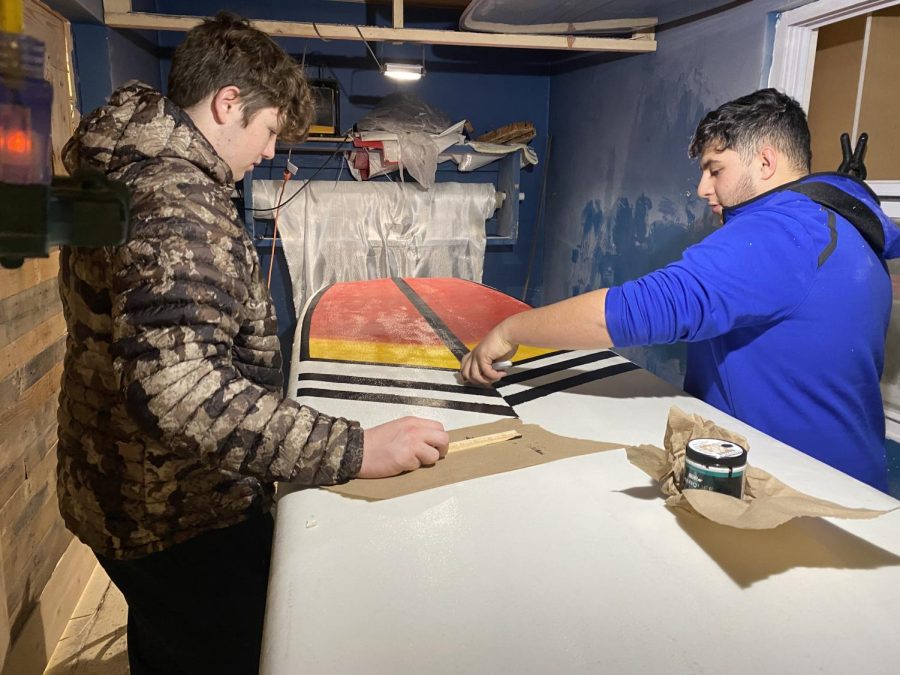 Students participate in a program that allows them to experience exclusive events, like: factory tours and teaching kids how to snowboard.
"[Going on the tour] was really cool and immersive. It was actually pretty hands on; they were talking about the construction of auto parts and how you could get into a job like that," senior Elizabeth Milne said.
The Gone Boarding program, in its third year, allows woodworking students to create various kinds of boards, go on factory tours and test products. A pilot program—teaching elementary school children how to snowboard—is in the works.
"It's a relative thing for young kids and our students to be able to pass on some of their knowledge and information. They know about the sideways sports industry and specifically snowboarding. Obviously it's relative to our area [with] all the ski resorts we have here to try to teach young kids how to do that," woodshop teacher Ryan Decardenas said. 
Known as the Burton Riglet Snowboarding Program, it offers schools' kits to assist teaching students how to snowboard during their gym classes.
"I really like it. It's fun. It's something different," junior Rachel Horecki said. "It's not every day you get to just go in woodshop and build something."