LCCE prom is a go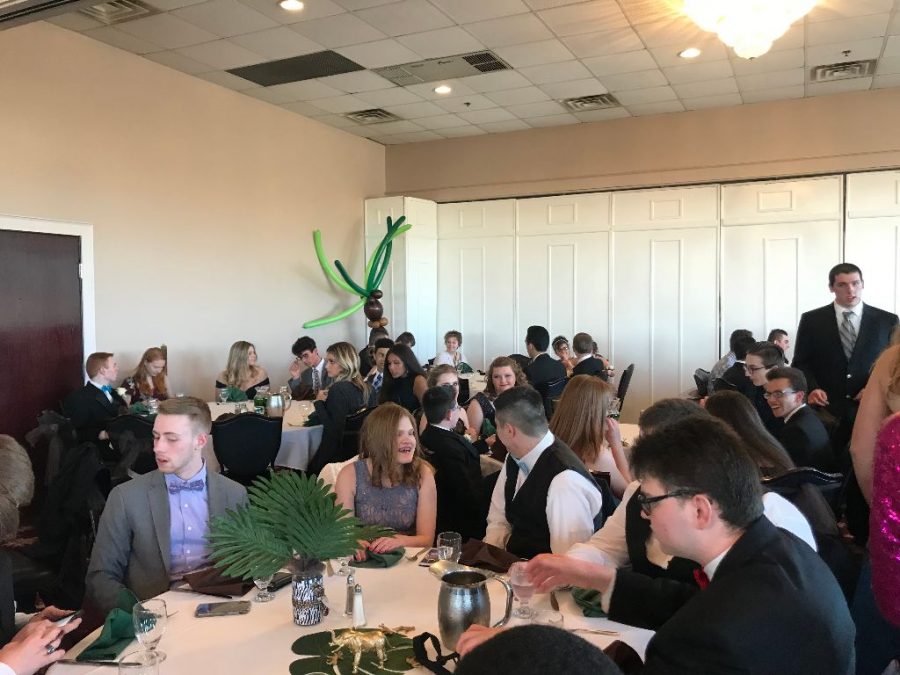 Anna Lippert, Editor-in-chief
April 13, 2019
Raising money for the LCCE prom was as difficult as walking through the jungle.
Each year, the Project Unify club assists in hosting LCCE students' a prom. The biggest difference this year was if the prom would take place. The organization did not receive a donation from their main sponsor for their annual prom and had to come up with the funds other ways. Club members needed to raise $6,500 by the date of prom, April 12th.
"Think about senior prom, senior prom is a magical night for seniors, but if our kids go to senior prom, they will get lost in the crowd. By having a separate prom for them, they get to have a magical night as well," special education LCCE teacher and Project Unify club sponsor Kristin Oprita said. "They get a night that's all about them with the help of the general ed students being there."  
Club members held fundraisers to make the prom possible. They held a can drive at school for multiple weeks, Mod Pizza nights, pretzel sales, McDonald's nights and a spaghetti dinner. After months of fundraising, the group was able to raise about $4,000, so prom was a go.
"I am most excited to dance with friends," sophomore Olivia Harris said.
The prom will take place Friday, Apr. 12th at Enchantment by Crank's Catering and will take place from 6:30 – 9:30, including dinner and dancing. This year's theme is "welcome to the jungle." 165 students will enjoy a DJ, a photo booth and other exciting jungle themed surprises.
"We are looking forward to eating a fancy dinner," prom dates junior Caroline Machesky and senior Nicholas Lardumita said. "We want to slow dance to 'Perfect' by Ed Sheeran."