Choirs advance to States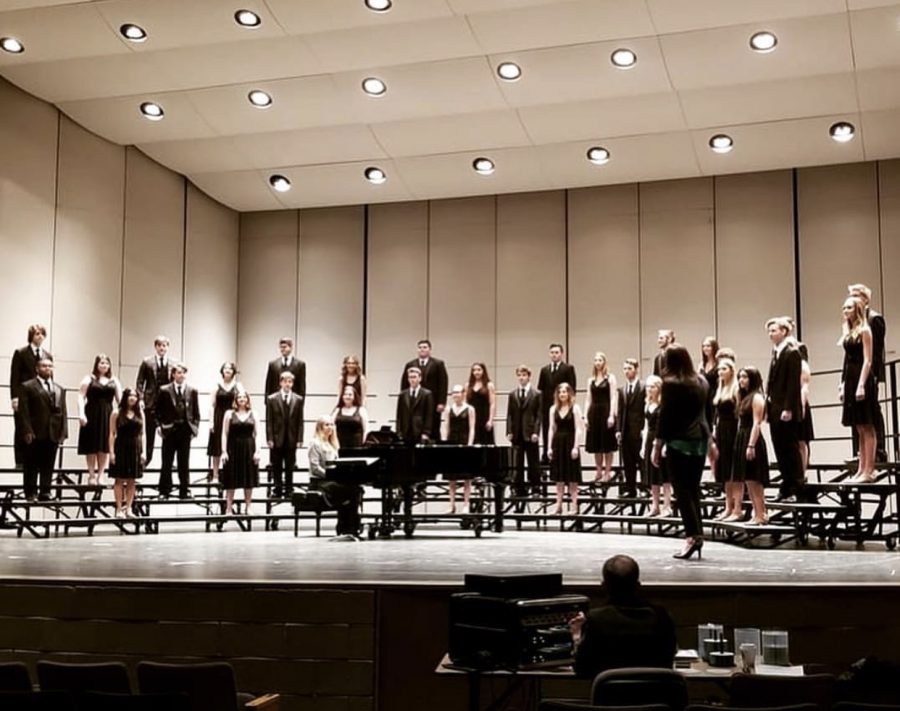 Anna Lippert, Staff Writer
March 19, 2019
Vocal classes rocked out District Choral Festival on Mar. 13 and 14. All four groups received a division one rating and will advance to states. Women's Chorus received a perfect score of 120/120.
"The choirs sang with energy and excitement," director Julia Holt said. "They put everything into their performances, it was spectacular."  
There are two main components to festival: the performance and sight reading. The performance part takes place on stage for a panel of three judges. A fourth judge is listening who gives the group a clinic afterwards, so they can learn something new. After the performance comes sight reading where a judge evaluates sight reading abilities.
Vocal classes started rehearsing their two songs after exams, according to Holt.  With the several snow days, students had about 15 rehearsals before the big day.
"We didn't let the snow days affect us," Women's Chorus member Kendall Bills said. "We worked so hard everyday and I think it payed off."
The scores in District Choral Festival include division one (excellent rating), division two (good rating), division three (fair rating) and division four (developing rating). Only division one ratings will advance to District State Festival. Judges listen for involve tone, pitch, rhythm, diction, interpretation and presentation. Each category is scored on a scale one through five, five being the highest rating.
"I feel like we deserved to get a perfect score, we put a ton of work in our songs," Women's Chorus member Isabella Arini said. "Everyone did a great job and truly tried their best."