The road to States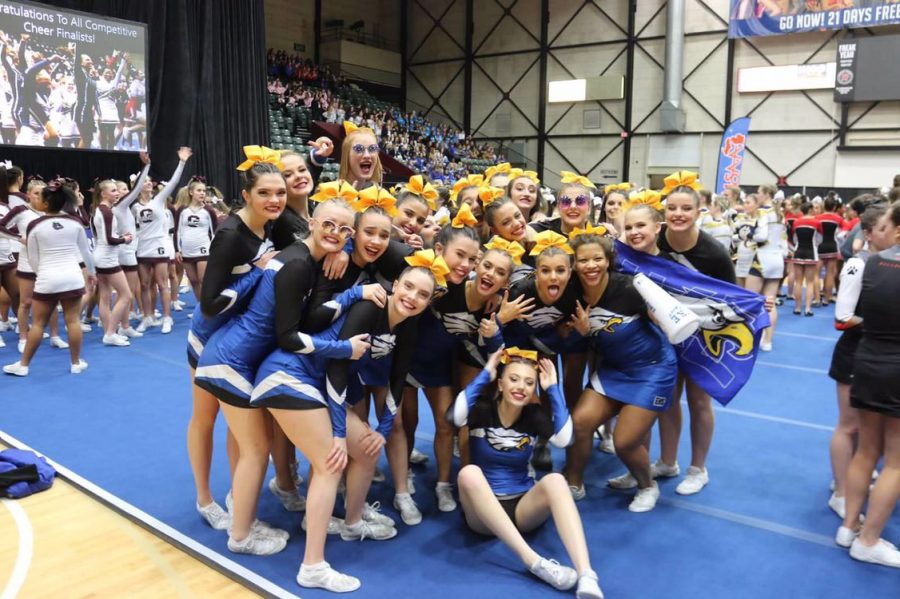 Ava Dal Pra, Staff Writer
March 19, 2019
After 12 years, the varsity cheer team advanced to States.
"This is my first year coaching and running the Eisenhower cheer program and I love it. I couldn't have asked for a better set of athletes," coach Kristy Potance said. "When a program runs as smoothly as ours did, great things happen—as you can see."
Days and nights of practice paid off. The team's preparation for this event was intense, but the girls pushed each other to strive to be better and motivated one another to succeed.
"When I found out that they we're going to States, I bawled. I have so much pride in this team that I couldn't contain my emotions," Potance said. "They have given me 110 percent every day and I wanted it so badly for them."
They have a strong drive than ever before, the team. A family at heart, their motivation and determination grew to go to States. As a result, they were the first team in MHSAA school history to advance to States in 14 years.
"We were so excited when we found out we were going to States, but we had to work harder and listen to our coach because States was new to us and we wanted to win," sophomore Mia Doncic said, "We ended up getting 7th at States, I think our team did really good and we were all very supportive and happy to be there."