Boyne Mountain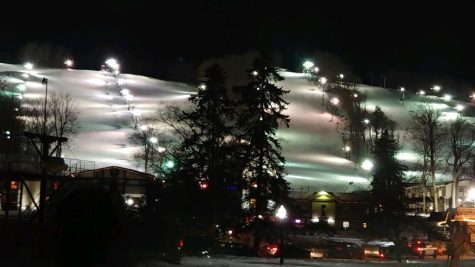 Take a family trip to Boyne Mountain for an up-north skiing or snowboarding experience. Boyne Mountain offers 415 skiable acres and reaches a 500-foot vertical height from the ground, including 60 runs and 12 ski lifts. Lift tickets for Boyne Mountain have to be purchased online in advance for the best deals. The price range for adults is roughly $49 for a full day pass and $35 for a night pass but can go up from there. Boyne also offers ziplining, snow tubing, fat tire snow biking, swimming, horseback riding and Avalanche Bay is next door. For those who aren't fans of the activities, there is a spa located in the Grand Mountain Lodge as well as downtown shopping and restaurants to experience.
Traverse City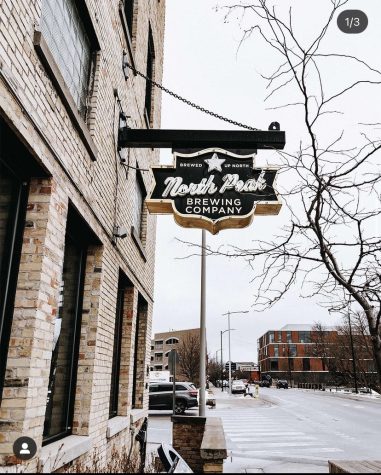 Another up-north adventure during Feb. 20-26 is the Traverse City restaurant week. It's an experience of world-class cuisine from Traverse City, according to traversecity.com. Participating restaurants include: Blue Tractor Cook Shop, Boathouse Restaurant, Jolly Pumpkin, Red Mesa Grill and more. When participating in restaurant week, each restaurant will have a range from $25-35 and a three-course menu. Attending the wide variety of restaurants during this weeklong event creates many possibilities to find a new favorite. It's the perfect outing for catching up with friends and family while sampling great food.
Fowling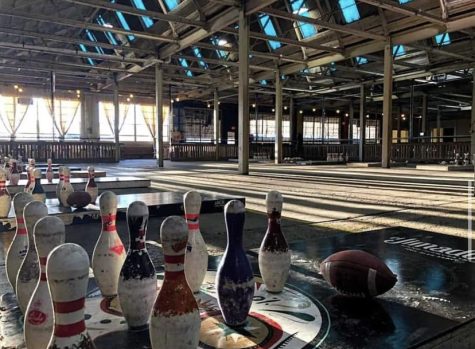 Fowling is a sport brought to Michigan around seven years ago. The nearest location is in Hamtramck, which is about 40 minutes from Shelby Township. The sport involves throwing a football, but no player is the receiver. Fowling combines football and bowling with the objective to knock down all the pins. There are two options when choosing to fowl: open play, which is best for small groups; or reserve a lane, which is best for groups up to 10 at Hamtramck. Open play is $10 per person for unlimited play and reserving a lane is $120 for two hours of play.
Full Throttle Adrenaline Park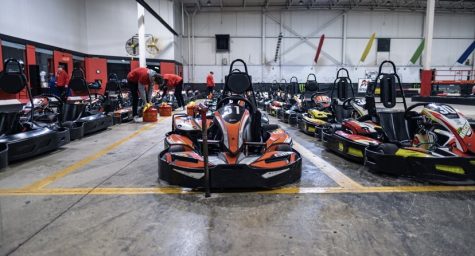 Mid-winter break is the perfect opportunity to suit up and have some friendly competition. Full Throttle Adrenaline Park in Sterling Heights offers karting, virtual reality rooms and more. The adrenaline-packed race sessions allow six minutes to get tires hot and record fast laps, according to gofullthrottle.com. There are two ways to sign up for a race which include: walk-in purchases of race packages or a reservation of a two-hour adrenaline pass online. Walk-in race pack pricing includes three-races for $62, two races for $42 or one race for $23. There are three different types of carts that are size and age inclusive. Ready, set, race.
Golf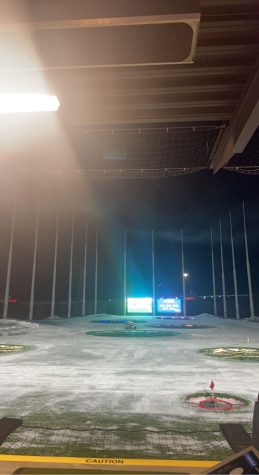 Golf could be known as a "dad" sport, but it is now a family occasion at Top Golf. Top Golf gives off high energy attendees can feel when walking in. Monday-Thursday their prices are the same: open-12 p.m. costs $27/ hr, 12 p.m.-5p.m. costs $37/hr and 5p.m.- close $47/hr. However, Tuesdays are half-priced. From Friday to Sunday, the hours and times are the same, with prices raising $3 within each time slot. Each bay accommodates up to six people, so it's a great activity for friends or families.