Mic drop
Varsity, J.V. dance teams earn accolades at Nationals
Show up and show out.
The dance team program went out in a blaze of glory at the national championship competition; solidifying Coach Rachelle Kiehle's legacy as she retires after 16 years of building the program with fellow coaches.
"It was the best feeling coming off the stage knowing we gave it our all in that moment," senior captain Julia Lepore said. "I felt very proud to be a part of such an amazing legacy and team."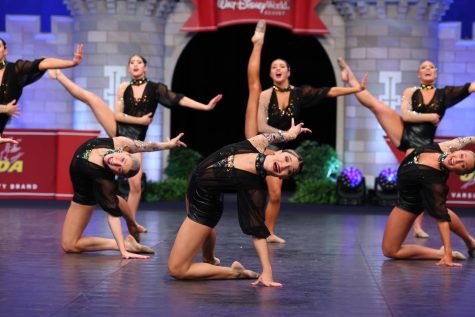 The countless hours of practice and its rewards were showcased at Universal Dance Association (UDA) nationals. Nationals took place from Feb. 4-6 at Disney's Wide World of Sports.
"Ike dance means teamwork, hard work, perseverance, responsibility, love, acceptance, but most of all family," JV Coach Kristie Schmid said.
 Both JV and Varsity finished with second place overall in the large jazz category. The Varsity dance team brought home a first-place win and continued their legacy as national champions in the large hip-hop category. JV dance received a 5th overall placement in the large hip-hop category. 
Both teams were able to perform at an untouchable level and achieved high scores overall as a program. Dancers came together and progressed as a team to bring life and excellence to their routines, which resulted in their top national placements.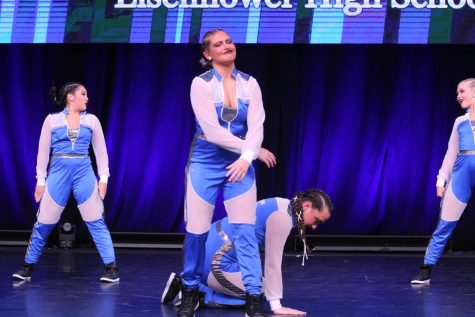 "After hitting all our tricks and going out and giving it our all is just an unmatched feeling," junior J.V. dancer Gabrielle Champa said.
The dance program set the bar across the nation over the past decade. More than the outcome of competitions or Nationals, this program set an example of what it means to be a team.
"This is such a family," Kiehle said, "and when a family comes together and works hard to achieve something, there is nothing like it."