Athletes score college signings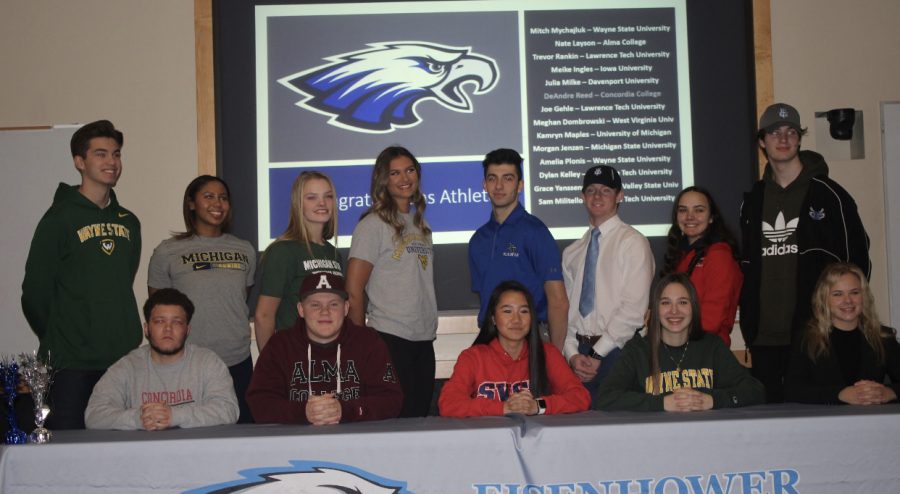 Pressure to win weighs on student athletes' shoulders, but the pressure pays off when colleges take notice and sign them. 
"They are all very committed. They take their skill seriously and they're good athletes," athletic director John Bertich said. "They are not only good athletes, but good students and people."
A signing day ceremony celebrated 14 student athletes on Dec. 18. The students who signed include: Megan Dombrowski, Joe Gehle, Meike Ingles, Morgan Jenzen, Dylan Kelley, Nate Layson, Kamryn Maples, Sam Militello, Julia Milke, Mitch Mychajluk, Amelia Plonis, Trevor Rankin, DeAndre Reed and Grace Yanssens.
"I got a big scholarship there (Lawrence Tech University), "senior bowler Dylan Kelly said. "I was ecstatic; I didn't believe it at first, but later it kinda hit me."
The students will attend: Wayne State University, Iowa State University and Lawrence Tech University, to name a few. 
"I was excited because that was one of my dream colleges," senior rower Morgan Jenzen said. "It was really exciting."