Benefits of the blitz
The annual UCS academic Blitz offers students and families educational opportunities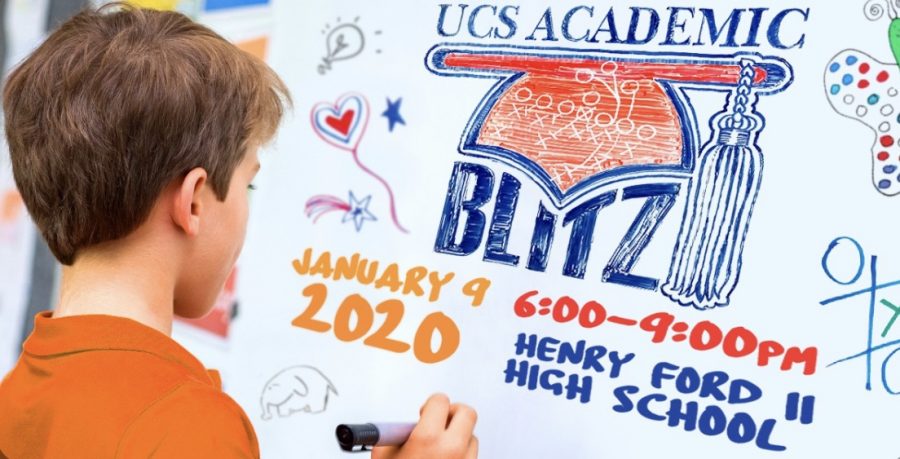 The annual Academic Blitz prepares students and families with sessions to inform and prepare for academic futures.
"The Academic Blitz gives a great opportunity for students across the district to get a better sense of what opportunities are available to them and what offerings through UCS are available to them. There's a lot of great sessions," principal Jared McEvoy said.
The event takes place on Jan. 9 at 6 p.m. at Henry Ford II in Sterling Heights. Families and students may choose up to three sessions and learn more about UCS scholastic programs and professional opportunities.
"We have a heavy emphasis on AP classes. We have a heavy emphasis on the IB and CSI programs. We also have information about regular classes and a bunch of different clubs and different pathways for futures that people can look into," said senior Anthony Berkimer, superintendent's student advisory board member.
The superintendent's student advisory board engineers the occasion each year. The members work closely with the superintendent to craft each session, as well as run them themselves and act as greeters for the event. 
"One of the things that I was really going for this year was I wanted to do a Q and A session," Berkimer said. "I'm happy to actually be one of the people running it this year. Anyone could come up and just ask questions about high school, the board or anything." 
In addition to information learned at the event, some teachers offer extra credit if their students attend. New this year, an extra credit table and scavenger hunt will be available.
"I would say, come every year because things change," McEvoy said. "The district continues to change what's offered; there's new programs and programs continue to change, so really what I would say is, you can never know too much."