Misch secures spot at states
Annalee Misch comes in at 11th place and advances to states in the final cross-country meet of the season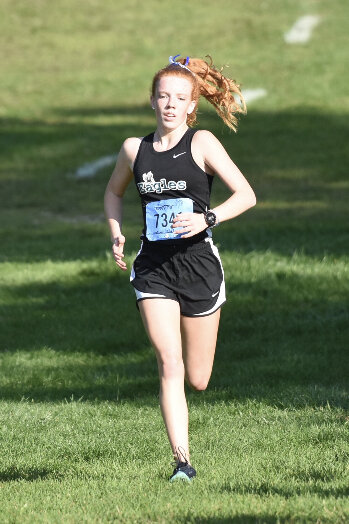 Junior Annalee Misch crosses the finish line at the last cross-county meet of the season and becomes the only state finalist on the team.
"This meet is the best of the best in the state of Michigan and to reach this has to be very self-gratifying," athletic director John Bertich said. 
Regionals took place at Goodells County Park in St. Clair County on Oct. 23; she came in 11th place with a time of 19:37.3. The varsity runner advanced to states alone.
"She has been really hard working," senior girls cross country team captain Aidyn Yeager said. "She's one of my best friends, so I'm super proud of her for making it to states because I know it was one of her goals this year." 
Misch started running her freshman year and continued throughout her high school career. To prepare for the meet, she trained during both the winter and spring, according to the varsity runner. 
"I'm really into running," Misch said. "I thought it would be cool if I could make it to states and get better times."