Key Club ignites Christmas spirit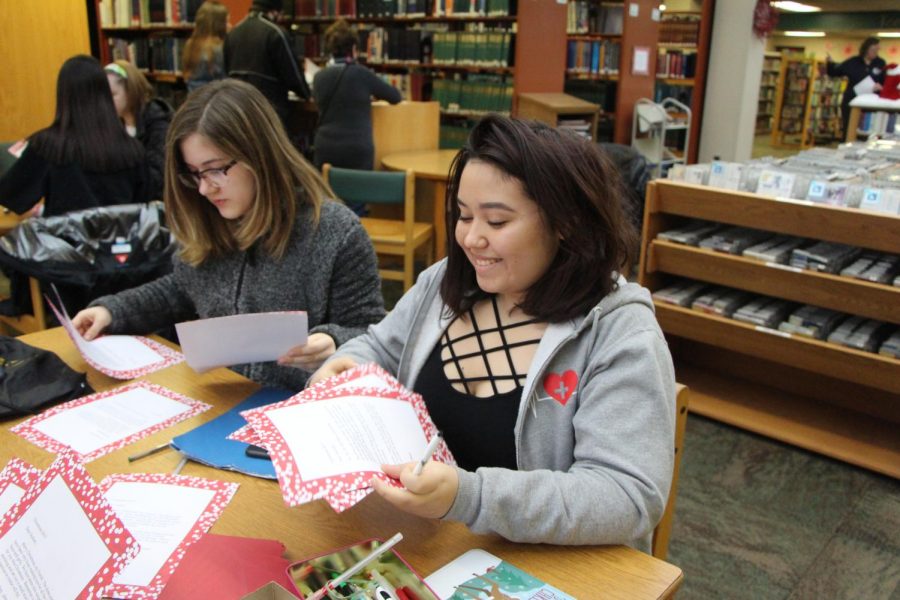 Anna Schmidt, Webmaster
December 18, 2017
Key Club is bringing the magic of Christmas into little kids' lives.
"I think it's really fun to write letters to kids and I love Christmas," sophomore club member Madison Sacra said. "I think it's really fun that we get to be a part of the Christmas cheer for kids and I think it's really nice that people take the time to do this in their busy life."
Key Club members met at the Shelby Township Public Library on Sunday, Dec. 17 to reply to the 532 letters children wrote to Santa. This event, sponsored by the Shelby Macomb Daybreakers Kiwanis Club, occurs annually.
"The embodiment of Santa can change every year," club sponsor Linda Craun said, "but we still need volunteers to provide that body."