Designers learn auto manufacturing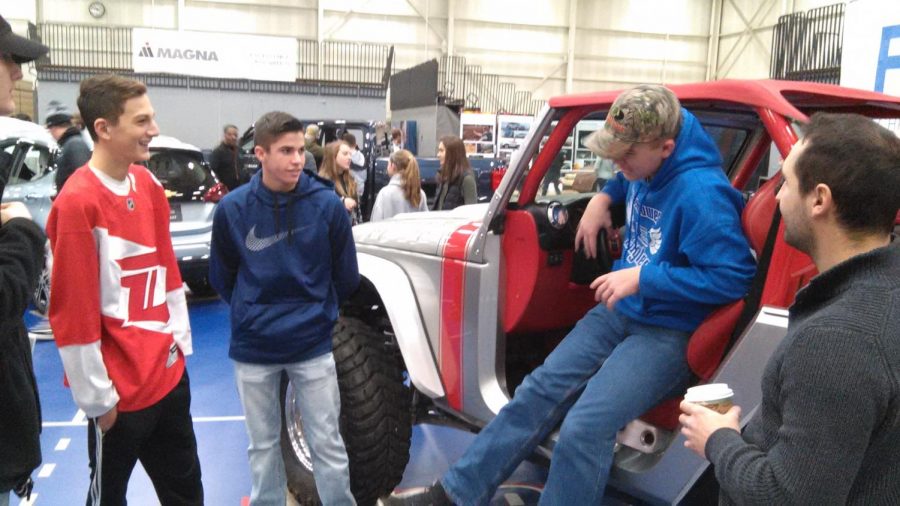 Jonathan Malski, Staff Writer
December 8, 2017
Vroom. VROOM. VROOM!
That's the sound of over 1,000 local design and engineering students discovering, exploring and experiencing the world of manufacturing and automobiles.
"If nothing, it's exposure," design and engineering teacher Patrick Packan said. "Our problem is the kid's trying to make that decision on what he wants to do; how do you do that without seeing things?"
The students, 40 from the school, traveled to Macomb Community College on Dec. 6 to experience manufacturing and automotive techniques, experiences and technologies. Representatives from global companies, such as Fiat Chrysler Automobiles, Magna International and more, encouraged students to pursue a career in Science, Technology, Engineering and Mathematics (STEM) related fields.
"I just like experiencing new things and just learning new stuff," junior Dominick Hentkowski said. "One day, I want to be an engineer or designer of some sort."