Students hang up phones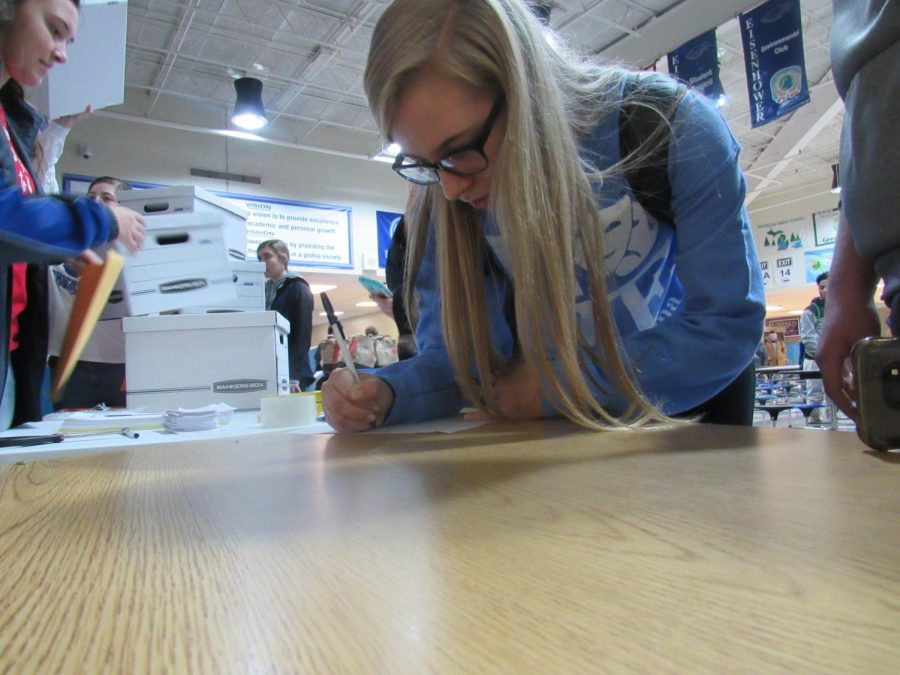 Jonathan Malski and Stephanie Dugan
November 16, 2017
Hear that? Silence.
It happened when over 100 students hung up their phones to Cell Out and donated over $785.50 in support of America's veterans.
"We're [donating] the phones because the veterans had to sacrifice stuff, so [Student Council] wanted to make us sacrifice some of the things that we love the most; and that's our phones," senior student council member Valentina Ioco said.
Working with the Honor Flight program, Student Council ran their second annual Cell Out on Veteran's Day, Friday, Nov. 10, to help send World War II veterans to Washington D.C. to see the WWII memorial.
Students who participated dropped their phones off in the morning along with $2, or an extra $7 to receive a commemorative shirt. The donation was also matched with $785.50 by Great Lakes Auto Superstore.
"I feel so great knowing that our school came together to raise money for such a worthy cause," senior student council member Hannah Kadets said. "I was so excited to see students lined up to donate money and sacrifice their phones for the day, because I knew that we were going to make so many veterans smile. It's amazing how a small gesture can go such a long way."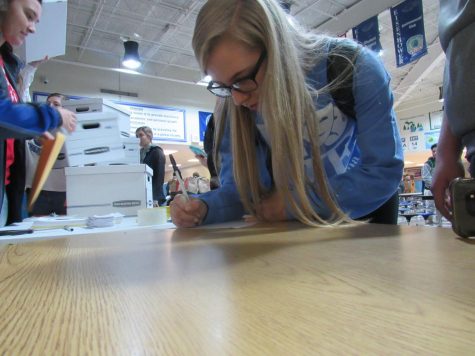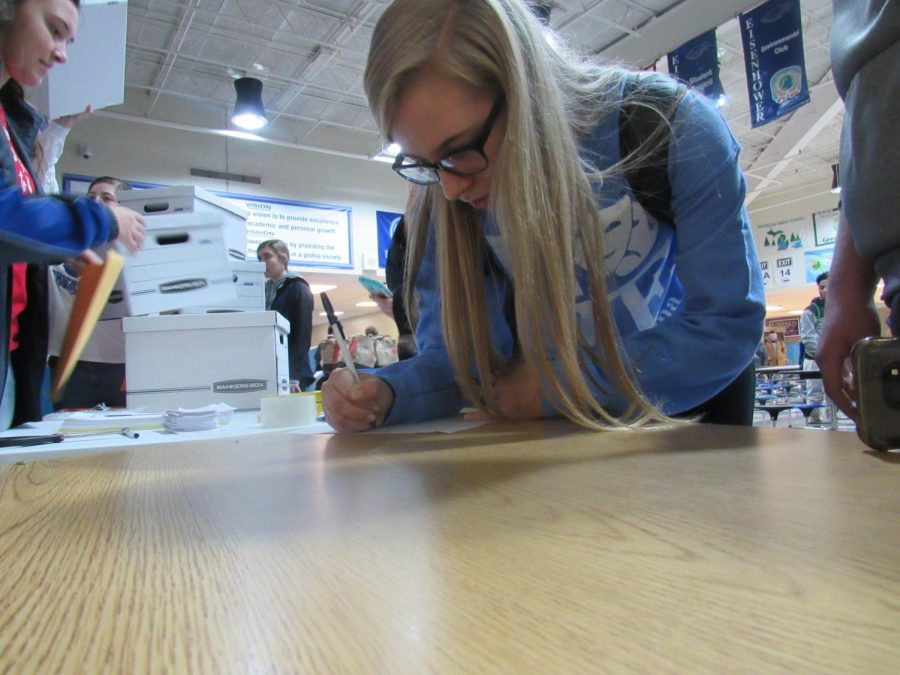 Sophomore Samantha Sacra turns in her phone for the Cell Out event, to help send veterans to Washington D.C. for Honor Flight.