Students sweep MIPA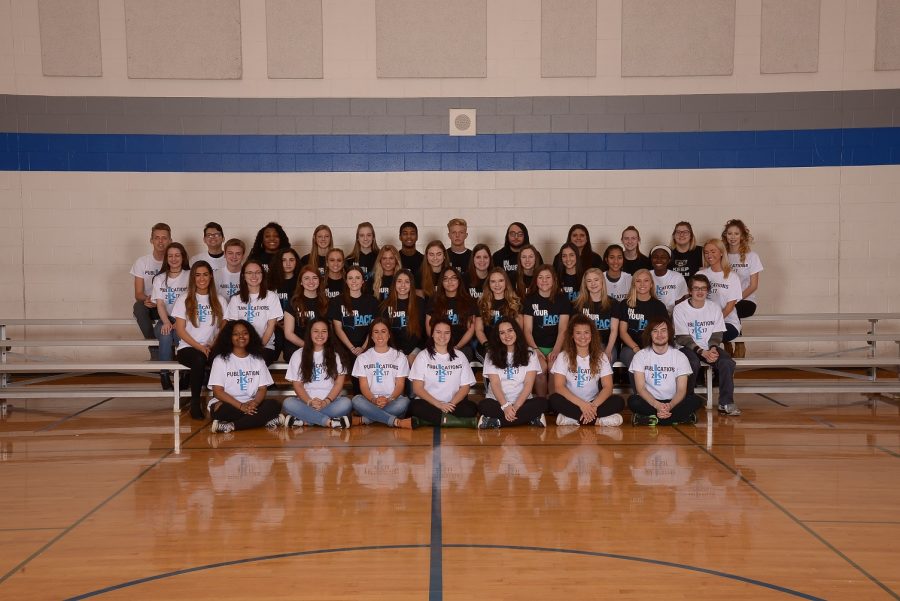 On April 17, 24 newspaper, yearbook, and film students attended the Michigan Interscholastic Press Association (MIPA) awards ceremony in Lansing.
    These classes submitted various pieces of combined and individual work for awards. The publications staff also helped Shelby and Malow junior high school's' yearbook staff prepare their submissions. The junior high students were also invited to join in on the trip to MIPA: five of them attended.
    The film class was apart of division one. They had the opportunity to compete against nine other schools and their media outlets. This class received two honorable mentions and one individual first place. The first place was won by senior film member and newspaper staffer Alisha  Newsom.
    "It [attending MIPA] was awesome. I wasn't expecting to win anything at all, but it's so great to be acknowledged for the stuff I create— especially since it's what I'm going to school for. Being recognized for anything you do in a positive light helps let you know that your hard work has paid off and that you should keep going regardless of what anyone says," Newsom said.
    The newspaper, The Eagle's Eye, was in division one and competed against 20 other student papers. They received a combined 24 individual awards: three first places, four seconds, and two thirds, along with 15 honorable mentions. They were awarded the gold status for their paper.  This is the most awards The Eagle's Eye has ever won in a single year.
    Yearbook was division two and went against nine other schools. They won 26 individual awards: five second places, nine thirds, and 12 honorable mentions.  They were awarded the gold status for their book but they are still awaiting the results from their re-critique.
    All the students put in hard work and a lot of time throughout the year. MIPA rewards their efforts.
    "Honestly, it's a pretty amazing feeling not only for myself but also my staff to win awards. Mrs Kincannon and I can see the hard work we put into each story and each paper, but I feel like a lot of the time it kind of flies under the radar with students," newspaper editor-in-chief senior Grace Kulin said. "Having people outside of Ike recognize our work as outstanding is rewarding because I feel like it shows me it's not for nothing. We're doing something right."