New entrance improves security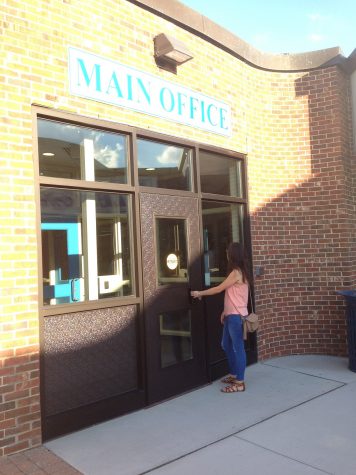 With a new security entrance, late students and school visitors are buzzed in through the main office after the front doors lock automatically at 7:20 a.m.
"I am very excited to have it here; this is something I've been waiting for. I knew it was coming and I know the community is happy to have it here, particularly for our younger students," principal Nanette Chesney said.
The change is consistent with district elementary and junior high schools' secured entrances.
"Students should never admit anyone into the building, even if it's someone you think is a student; you should make them come around and come in through the front doors," Chesney said.
With the front doors locked, it is important students arrive on time. They can't enter school unless the office is available and everyone is doing the pledge every morning, so students may have to wait outside, according to Chesney.     
"I like how not everyone can just walk in," senior Devin Deaton said. "I think it helps make the school safer."
The project was paid for by a bond passed by the community in 2009.