Pizza Parlor Reviews
Check out these three pizza places for some tasty food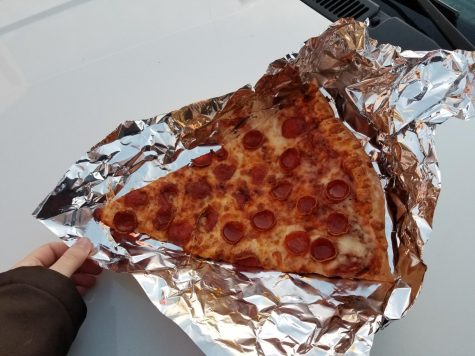 Momma B's Pizzeria 
56744 Van Dyke Avenue
Shelby Township, 48316
Mon: 11 a.m.-9 p.m.
Tues: Thurs 11 a.m.-10 p.m.
Fri: Sat 11 a.m.-11 p.m.
Sun: 12 p.m.-10 p.m.
Momma B's is a family owned business in Shelby Township. They offer huge slices of pizza, around 12 inches in length for four dollars. Unfortunately, there's no seating available here. If one would  like to buy a whole pizza, a small costs around nine dollars, and a medium costs around 14 dollars. Gourmet pizzas are also available; for the largest size, Big Momma, which is 24 inches in diameter, prices can go up to 45 dollars.The pizza slices were huge and more sizes of pizza were available. Also, they're open for lunch and late into the night. Although they had larger pizza sizes available, the prices can get very high. This rates five out of five slices.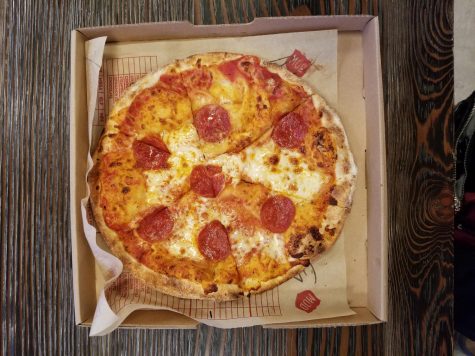 Mod Pizza 
56619 Van Dyke Avenue 
Shelby Township, 48316
Sun: Thurs 10:30 a.m.-10 p.m.
Fri: Sat 10:30 a.m.-11 p.m.
Mod Pizza is a build-your-own pizza chain. About 30 toppings are available here and no matter how many toppings, the pizza is the same price. A Mini pizza (6 inches in diameter) costs about six dollars, a Mod pizza costs $8.27 and a Mega Dough pizza (11 inch diameter double thick crust) comes to 10 dollars. The gluten friendly and cauliflower crust option is only available as an 11 inch pizza, which is $10.27. The crust is thin and slightly crunchy, but it isn't too brittle; seating is also available here. There was an option for customizing pizza, so if you get many toppings, it's worth buying. On the downside, depending on the time of day, there are long lines and the pizza prices are slightly expensive. This rates four out of five slices.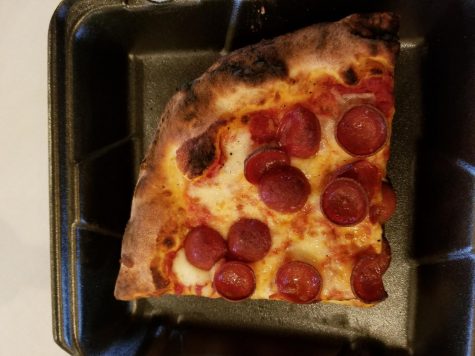 Pizza Nostalgia
57889 Van Dyke Avenue
Washington, 48094
Mon Closed
Tues-Thurs: 11:30 a.m.-9 p.m.
Fri-Sat: 11:30 a.m.-10 p.m.
Sun: 12 p.m.-8 p.m.
Pizza Nostalgia is known for their wood fired oven pizza. Small pizzas ($8.99) are four slices and large pizzas ($14.99) are eight slices. Customizable pizzas are available or there is a list to choose from. Because of the wood-fired oven, the outside of the crust becomes slightly scorched, which gives it a bitter taste. Soups, salads and deserts are also available on the menu; the atmosphere of this restaurant was very cozy, which made the visit more enjoyable. Although the pizza is tasty, the slices are on the small side. This rates three out of five slices.