Beloved on a budget
Love is in the air and Valentines is around the corner, but that doesn't mean date ideas have to be bland, expensive and boring.
Fondue
Fondue is a dish where small foods are dipped into a hot pot of a dipping sauce of your choice. For Valentine's Day: a simple chocolate fondue that only takes about 20 minutes. All you need is two cups of heavy cream, one pound of premium semisweet chocolate, one tablespoon of pure vanilla extract and the foods for dipping of your choice. Fondue is a fast and cheap way to spend time with your loved ones on Valentine's. It can also be delicious. 5/5 hearts.
Bob Ross Painting
Bob Ross possess a Netflix series called "Bob Ross: Beauty Is Everywhere"
 Which consists of 28 minute long landscape oil painting tutorials which are surprisingly easy for the average person to attempt and succeed. This idea can be turned into a healthy competition of whose painting is better or it can be a team effort. Ross's steady and simple instructions make it easy and enjoyable to paint. The only items needed for this are access to a Netflix or Youtube account, paintbrushes, oil paints, and a canvas. The paintings do take much longer than 28 minutes to complete though and can sometimes take hours on end. 4/5 hearts.
Childhood Video Games
A game night, but with a twist. Pull out the old Wii, PlayStation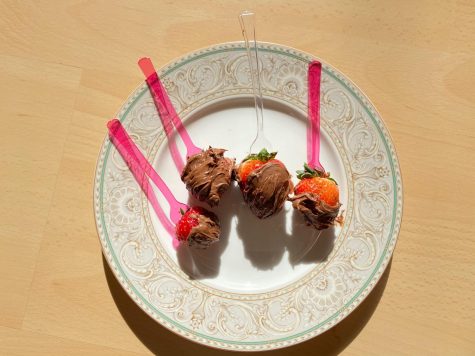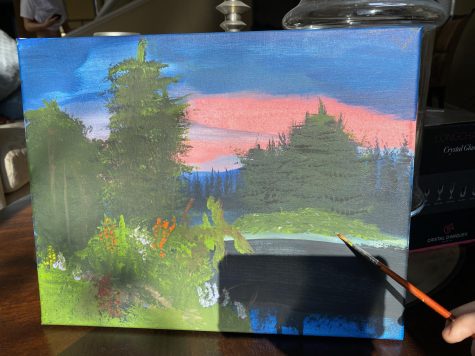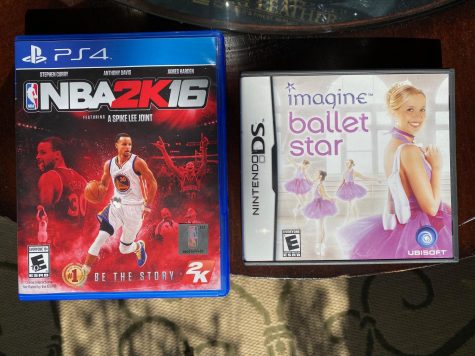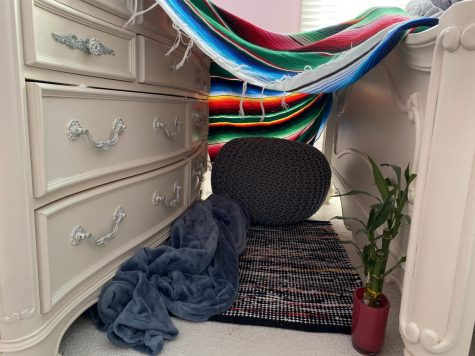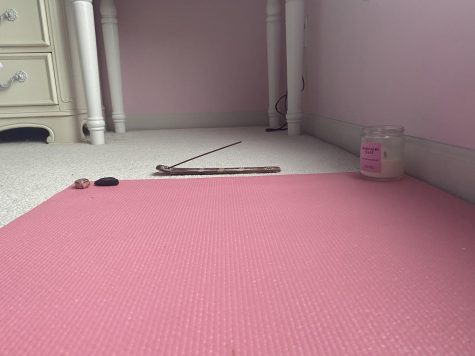 or Xbox and play some of your favorite shared childhood video games. Or introduce your significant other to your childhood favorites and they can do the same. This activity can provide hours of entertainment and is free if you already own the game box and video games . Just be careful not to get too competitive. 3/5 hearts. 
Indoor Camping
For those with green thumbs, an outdoor adventure may seem like an appealing way to spend the holiday. Unfortunately, with the cold weather outdoor camping can seem unbearable.  When indoor camping, the activities are endless. For a tent, make a blanket fort. Want s'mores? Cook some in the microwave. Hold an indoor picnic to make the date more realistic. Just put on some nature sounds, set up your campsite and enjoy. ⅖ hearts.
Yoga
Yoga is widely practiced for health and relaxation, and while it's fun doing alone it's just as fun with a partner. This date idea can be done in the comfort of your home, at a local gym or a yoga studio.Wear comfortable clothing, burn a candle or incense for the aroma you seek. Although this idea is more common than some, it's inexpensive and good for personal well-being while also building the relationship. 1/5 hearts.
Recap
Overall, fondue earns the highest rating for convenience and uniqueness. Bob Ross paintings are very entertaining and distinct, but the materials can cost a large amount of money and take a bit of time. Since childhood video games are such a fun idea, they receive third but not too different. Indoor camping is an amusing activity but lacks the true beauty of the outdoors and can become boring as time passes. Yoga is in last for how common it is, but is still very convenient and entertaining. All Valentine dates have the potential to be amazing, as long as they come from the heart.