Student council hosts annual new student breakfast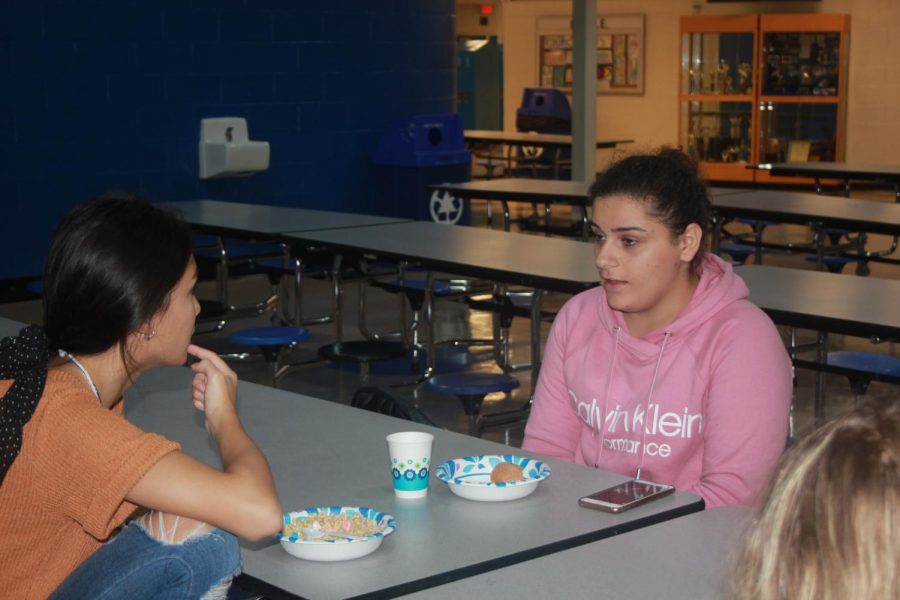 New students often feel nervous starting at a new school and environment, so student council found a way to make them more comfortable with the annual new student breakfast.
"We feel it's really important to make everyone at Eisenhower feel comfortable, so we want to make sure all the transfer and foreign exchange students feel like they have a place here," senior class president Michael Yancy said.
New students and student council members gathered during second hour on Sept. 12, where student council members offered new students a free breakfast of bagels and cereal. Out of the 24 new students, about 15-20 attended, according to junior class treasurer Sophia Considine. While they ate, the administration introduced themselves.
"The student breakfast was a pretty good idea," sophomore Hussein Faour said. "It helped me meet new people and get use to everything."