New Peanut M&M's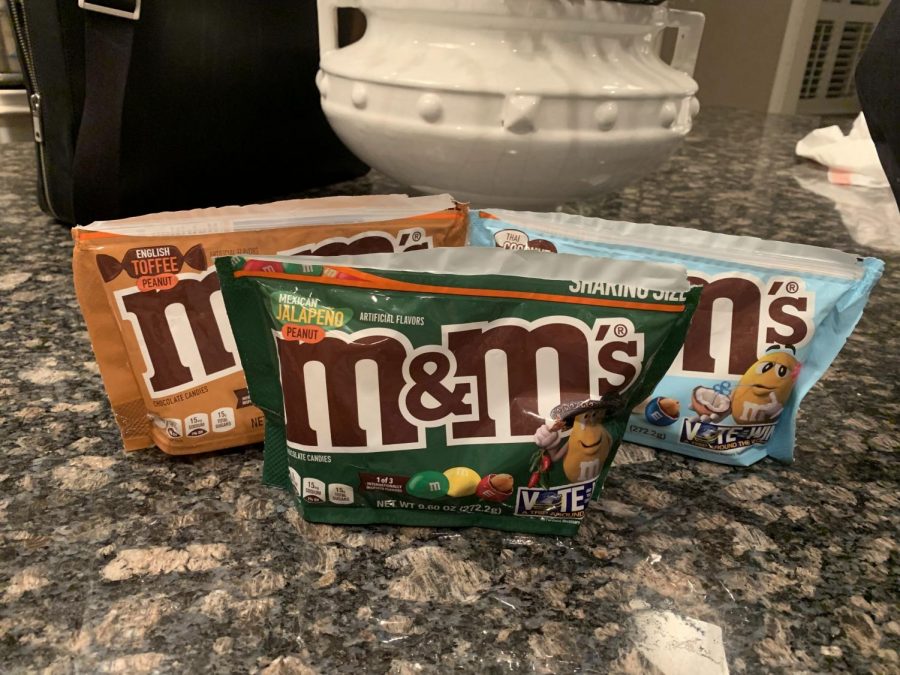 Madison DeMasse, Editor/Social Media
May 17, 2019
From peanut butter, pretzel, mint to almond, birthday cake, caramel, M&M's raises the bar for the amount of flavors they produce.
M&M's released three new flavors of the chocolate candy, including: Thai Coconut Peanut, Mexican Jalapeño Peanut and English Toffee Peanut. The exciting new flavors are sold at Walmart and Meijer for $2.98 for a 9.6 ounce bag; and at 7/11, the 1.6 ounce bag sells for $1.69.
First of all, the Thai Coconut Peanut. When first bitten into, it extrudes a light taste of mint which is strange and many could get turned off by this flavor. However, once chewed longer, the coconut flavor emerges and it's an enjoyable treat. The M&M tastes of what many people know as an Almond Joy, so fans of those candy bars will naturally fall in love with these candies.
English Toffee Peanut was next on the list to try. Tasting like a bar of toffee, this flavor tasted delicious. Though it tasted flavorful, the peanut in the middle ruined the taste and it would be more wonderful with toffee alone in the candy. Overall, toffee lovers will die over these M&M'S. There wasn't anything wrong with this M&M, but if someone isn't a fan of toffee, this won't be the M&M for them.
Tasting Mexican Jalapeño Peanut definitely wasn't exciting and was one for the brave. The deep spice of the candy doesn't hit until two or three chews; but once it shows up, it doesn't leave. The intolerable spice was horrible and leaves a taste in the mouth that water can't help. A spice lover could enjoy these, since they pack such a jalapeño flavor punch.
Between the three new flavors, the English Toffee Peanut stood out as the best because it was delicious with the combination of chocolate, toffee and peanut. Wonderful job M&M'S for the amazing tasting product.