Good, bad and ugly of popular Lululemon leggings
Review on different types of Lululemon leggings
 Align, Wunder Under, Fast and Free; all staple styles known and loved in a Lululemon wardrobe.
Align leggings
Most popular and comfortable style of pants at Lululemon. Align pants are buttery soft and made from Nulu fabric. They are non-compressive which allow for maximum mobility throughout the day's activities.
Aligns are designed for yoga, slow paced activities and lounge. Vigorous activities performed in Aligns will start to make the material pill , or create tiny fabric balls, over time which will result in short-wear of these pants.  
Align leggings come in Lululemon's most frequently sold colors and patterns, but with more intricate patterns come higher prices. Align leggings in full length of 25''-28'' inches range from $98 – $118 dollars which can be considered overpriced. As a buyer of these pants, they are worth a purchase. In order to extend the longevity they need to be taken care of and used for their intended purpose. 
Wunder Under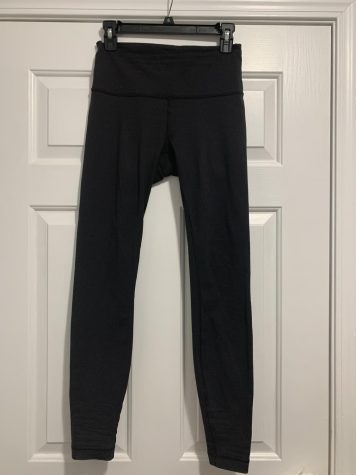 A well-known style of pants but not as popular as Align pants are Wunder Unders. These pants are powered by Luxtreme fabric and are more compressive than Aligns, but not as compressive as a workout material or Fast and Free pants.
These pants can also be used for yoga, but are also more durable and can be used for different  forms of training. The Luxtreme fabric is thicker than Aligns, but still breathable and feels cool on the skin. 
Wunder Under still comes in many colors and few patterns. Cropped length from 23'' inches to full length of 25'' inches range from $88 – $98 dollars. These pants have a longer lifespan and wear time with its thicker material. These pants are not a type to reach for right away, but still make it through the day and get the job done. 
Fast and Free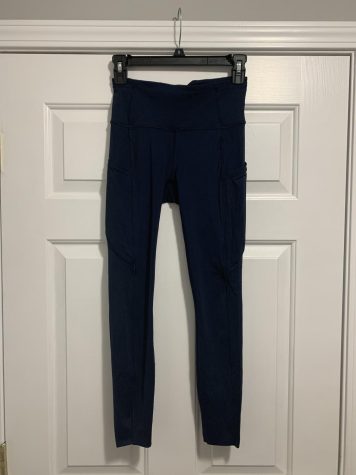 Fast and Free pants are different from Aligns and Wunder Unders as they are geared toward high-intensity, fast-paced movement. These pants are made out of Nulux fabric which is lightweight, slick and smooth. There is light to medium compression to feel secure.
This style of pants is very durable and withholds up to vigorous activities. They are made for  running and intense movement and there are features to support it, such as, pockets on each side, waistband pockets and a tighter waistband to prevent slipping down the waist. 
Fast and Free pants are marked at a higher price point of $128 dollars for full length of 25'' inches to 28'' inches. These pants only come in a select few colors and patterns. Fast and Free pants have the longest life span out of Aligns and Wunder Unders because they don't pill. Fast and Free pants are worth the investment if maintained correctly and used for the intended purpose.