Winter sports highlights
1 J.V. Dance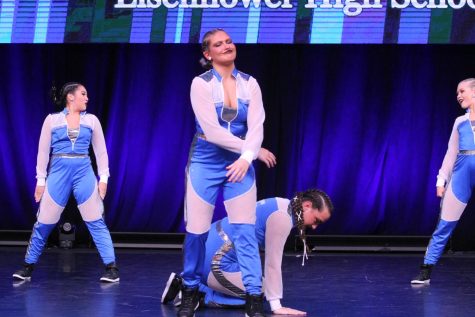 Finishing a trick, junior Gianna Platevoet and team perform their hip hop routine at Nationals.
2 Varsity Dance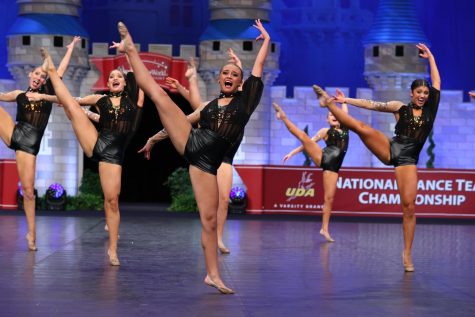 The Varsity Dance team performs their jazz routine at Nationals; they took 1st for hip hop.
3 Womens J.V. Basketball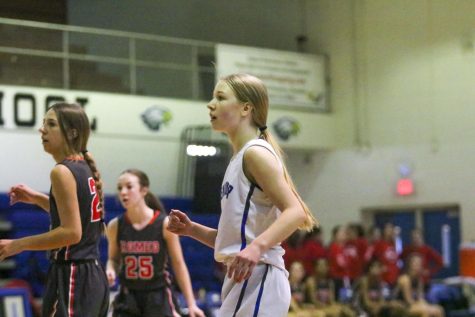 Power forward and shooting guard, sophomore Lexy Koslakiewicz waits in safety position against Romeo as her teammates crash the boards after a shot is put up.
4 J.V. Cheer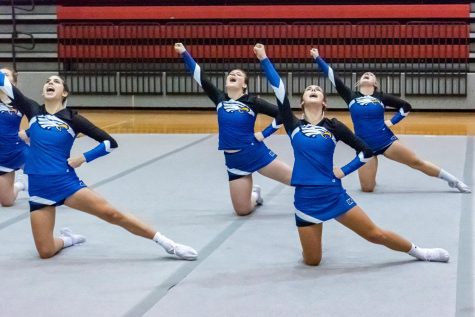 Taking the floor, sophomore backspot Chloe Wesner and her team summon their inner eagle.
5 Mens J.V. Basketball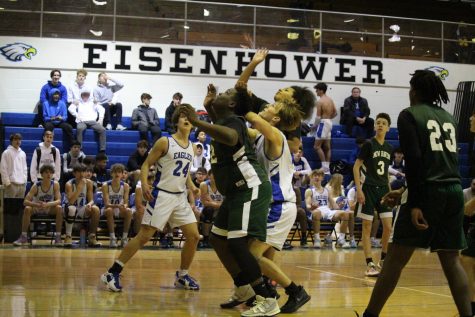 In a 2v1 fight against the opposing New Haven, sophomore Cody Raymond fights to secure the rebound for his team.
6 Wrestling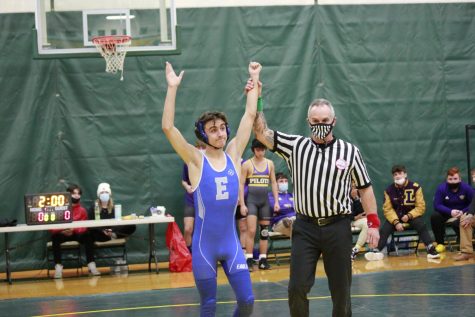 After deemed winner, junior Tyler Girand throws his arms up and flashes a confident look.
7 Mens Swim and Dive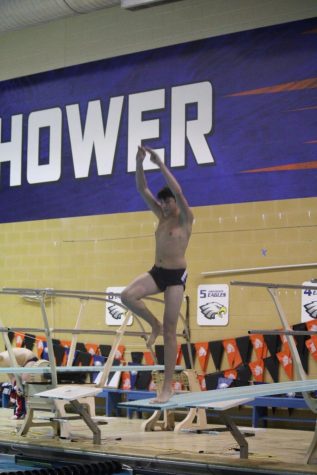 On the diving board, junior Mario D'Annunzio gets in position and prepares to dive into the pool
8 Varsity Hockey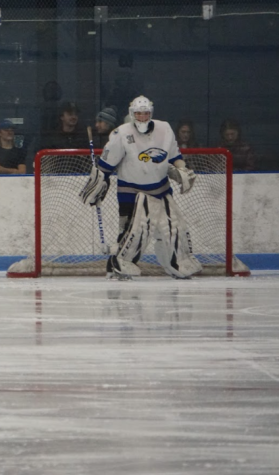 Pads on and stick in hand, junior goalie Evan Hays gets ready to defend the nest.
10 Womens Varsity Basketball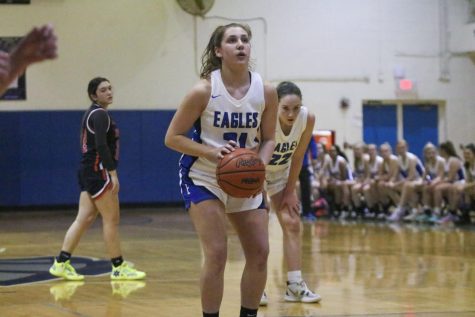 Preparing to shoot a foul shot, junior shooting and point guard Jennifer McWethy locks in.
11 Varsity Competitive Cheer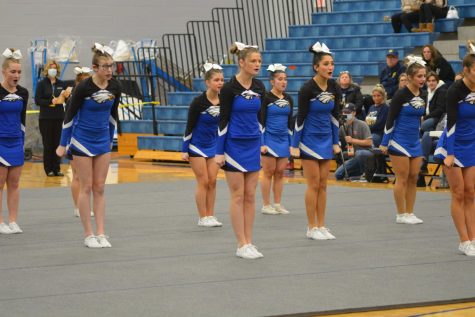 As round two comes to an end, junior backspot Alyssa Brown and her team prepares to perform their sequence as a final touch.
12 Mens Varsity Basketball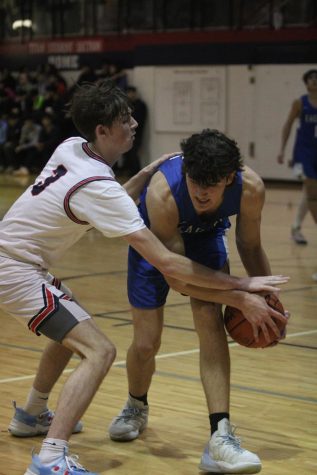 Protecting the ball, junior center Ethan Mychajluk stops his opponent from stealing the ball.