Hit the Slopes
 Michigan ski resort comparison: Boyne Mountain, Schuss Mountain and Mt.Holly
 Energy levels are boosted, which means more family bonding and loads of winter variety. It's ski and snowboarding season. 
Michigan is best known for more ski areas than any other state, besides New York. The Great Lakes state has about 40 ski areas, over 250 lifts, 50 terrain parks, and nearly 1,000 runs, according to planetware.com. Boyne Mountain, Schuss Mountain and Mt.Holly are three ski resorts in Michigan to explore. 
 Boyne Mountain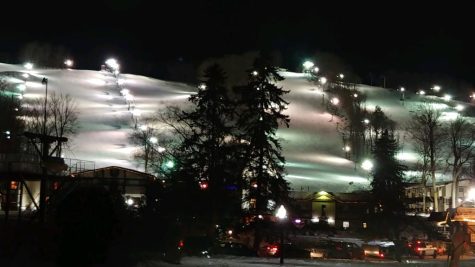 "Boyne Highlands is the largest ski resort in Michigan and the highest vertical terrain in the lower peninsula," according to snowpak.com. 
Highlands has a vertical terrain of 550 feet and 55 runs. Highlands is about 40 minutes of driving distance away from Boyne Mountain. Even though both resorts are fairly close, Highlands offers a more relaxed feel because more people stay at the Mountain. 
"Boyne Mountain was claimed best overall terrain in the Midwest from onthesnow.com and was named the No. 2 ski resort in the Midwest," according to thrillist.com
Boyne Mountain is more known when it comes to family skiing and activities. This resort offers more nightlife and is busier with a waterpark, ziplining, 60 ski and snowboard runs and 500 feet of vertical terrain. The Mountain and Highlands have slightly more variety of runs compared to Schuss. They also have black and double black diamonds which are much more advanced than Mt. Holly. 
Schuss Mountain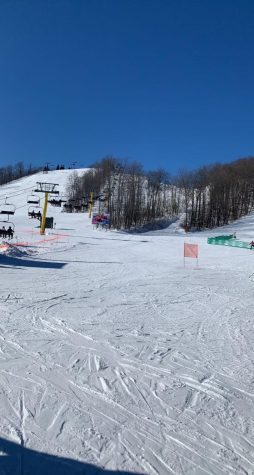 Also, up north in Bellaire, MI is Shanty Creek Resorts, which includes Schuss Mountain. This mountain includes 450 feet of vertical terrain with 43 runs. This resort is very similar to Boyne in the way that it's for intermediate and advanced levels, but it is just another option to explore during the winter.
 "Summit the Midwest's most family friendly ski area and Schuss the best park and pipe," according to Onthesnow.com
This resort also contains the Summit Village for another lodging option, and this is also where snow tubing is located. The main lodge of the resort includes the Cedar River Bistro for lunch and dinner dining. At the bottom of the mountain is a restaurant for easy access called Ivan's; here guests can warm up and grab a quick lunch before hitting the slopes again.
 This ski resort option is less crowded and low-key compared to Boyne Mountain, but it can still accommodate everyone's interests. 
Mt. Holly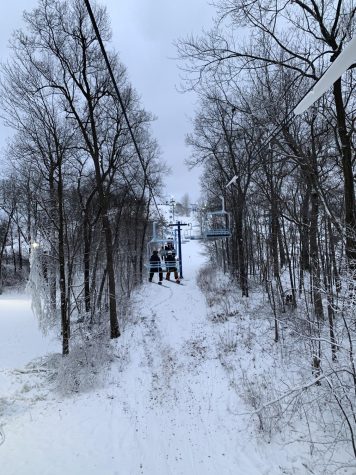 Mt. Holly is voted, "number three for beginner terrain in Michigan," from onthesnow.com
To keep it more local, Mt. Holly is one of the few options to choose from when trying to make a day trip without the hassle of a 4-hour drive up north. Mt. Holly is a convenient drive, only about 45 minutes away from Shelby Township. 
This slope has 100 acres of skiable terrain, 20 runs in total and 350 feet of vertical terrain. Mt. Holly is geared toward beginner and intermediate categories due to the lesser amount of vertical terrain compared to up north resorts. 
If taken advantage of, Michigan winters can provide many activities as exemplified by these ski resorts. Each resort offers different options of beginner or advanced levels and also provides other amenities rather than just the slopes, but all 3 are options to explore during the winter.