"Now Hiring" signs appear
Businesses look for new workers just in time for summer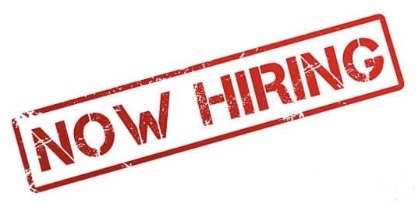 With summer just around the corner opening up more free time, students begin thinking about applying for a job.
"I'm interested in a job where I can work outside like a plant nursery or orchard or something like that," sophomore Abigail Rauchfleish said. "I would like that kind of a job because I like being around plants and nature and it would feel like fun and not just work."
Various types of jobs put up their "now hiring" signs, hoping to gain workers. For example, many restaurants, retail stores and delivery businesses are looking for hires, like: Arby's, Taco Bell, Subway, Shipt, DoorDash, Amazon, Olga's Kitchen, New York Deli and Meijer. 
"I decided to look for a job this summer because I want to start saving up money and I'd like the experience," Rauchfleish said.
Michigan's minimum wage is $9.45 per hour but many stores such as Target and Best Buy's minimum wage is $15.00 per hour; if looking for part-time work of about three days per week for five hours, that makes $567 every month at $9.45 per hour and $900 every month at $15 per hour. Additionally, some workplaces allow for opportunities to advance, possibly earning a higher wage.
"I would recommend working [at Ocean Breeze] because it's laid back and it's more of a friends and family place," junior Lydia Mervar said. "Everyone is nice and loves to talk to one another. It's overall a great experience for my future as well."
Businesses make applying for jobs simple by either having applications available in person or clearly displaying the "apply now" button on their website. Ocean Breeze gives out physical applications when asked and Olga's Kitchen uses online applications and interview set-up.
"Be kind and confident [during interviews]," Mervar said. "Employers will not want you if they can't trust you to be confident on your own. They understand that you can be nervous but I've always found that if you're overconfident, it cancels out the nerves. Employers also like when you make conversation. Don't be silent; ask questions."
Overall, getting a job over the summer brings many benefits.
"You get a lot of experience in different situations [when you get a job]," Mervar said. "It's very beneficial to potential colleges to see that you're well-rounded as well. I think it brightens my day too; it gives me something to do, especially during COVID-19."