"Scavenge the Stars" book review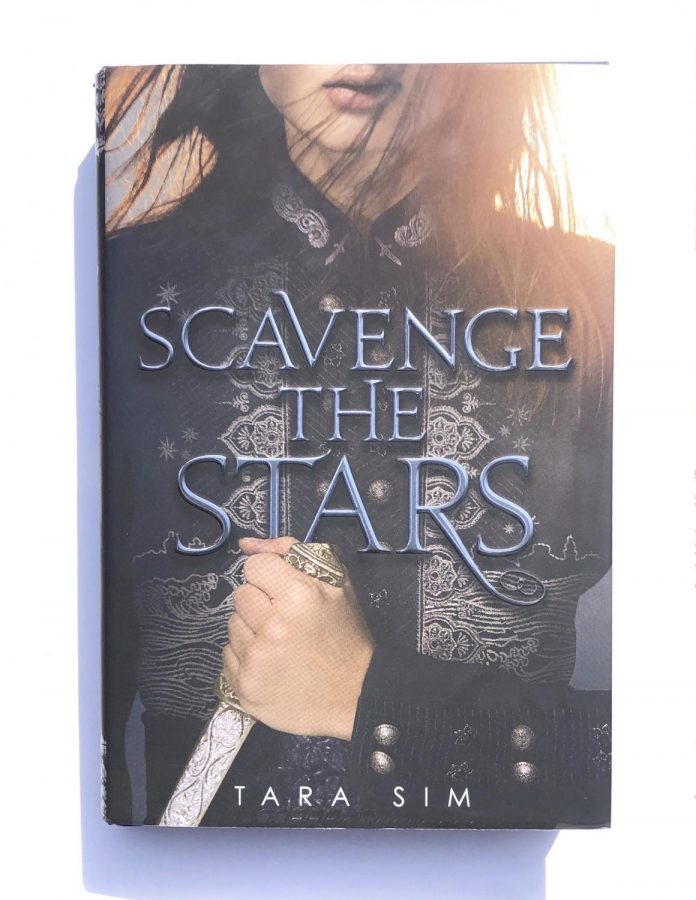 Vengeance, who doesn't love it? 
In Tara Sim's Scavenge the Stars, there's plenty of vengeance to go around—and many readers are here for it. 
Scavenge the Stars is a masterpiece of literature. It's twists and turns accented by a unique style of writing create a story that leaves you on the edge of your seat, craving more. 
The story, said to be a gender-swapped retelling of The Count of Monte Cristo, follows a girl named Amaya, or Silverfish, as some have come to know her. Amaya saves a man from drowning amidst her work on board a debtor ship. She becomes responsible for the stranger, who soon turns her life upside down—for the better or worse? That's up to you to decide. 
Set in an earlier time frame, the novel has an old-timey vibe to it. The language used isn't much of what one would hear today, but is close enough to be an easy read with little to no confusion. 
A novel filled with unexpected twists, Scavenge the Scars is sure to be of interest to lovers of YA or fantasy. Much like the writing of Sara J. Maas, this tale of journey and adventure hooks you in from the very beginning. There isn't much negativity to be inspired around this novel. 
Avid readers know that to have a good book, one needs a good plot line and an interesting narrator. Tara Sim elegantly tied together the separate characters in this novel and made them connect and interact in a unique and amusing way. 
In addition, Tara Sim uses strong connotation to make each character's emotions and struggles come to life. Without being too wordy and long, the novel conveys each feeling with exquisite pronouncement, leaving you with no choice but to almost feel the emotions individuals in the novel are feeling. 
There's much to be said on the characters of this book, who each possess deep-set and distinct personalities. From kind, loving souls to wretched, wicked ones, this novel has the key to them all. As opposed to some other novels whose characters may not have a fully-formed, realistic personality, Tara Sim's clearly outlines the complexity of each individual. 
For a captivating read, immerse oneself in Scavenge the Stars.