Cole's journey in choir and comradery
Friends and choir help junior Isabella Cole's mental health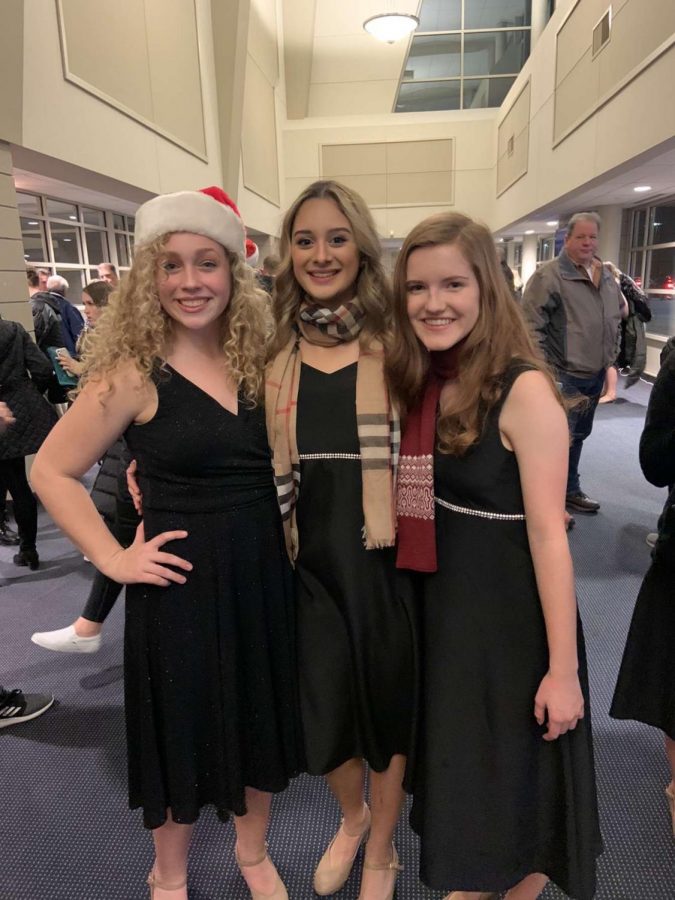 "When you're dealing with [mental health], you really find out who your true friends are— who actually cares about you, who is fake toward you— and you realize who's really out there to help you," junior Isabella Cole said.
As an eighth grader at Malow, Cole faced the challenge of dealing with mental health and she missed school throughout the year due to her multiple doctor's office visits.
"When it first started getting bad I had to first address it, which was probably the hardest thing to do," Cole said.
Although intense and overwhelming at first, with the help of friends, counselors and choir, Cole began to overcome some of the challenges.
"All the stress of school and seeing all these people goes away when you're in the choir room," Cole said. "A lot of people in my choir class, I've had in classes since seventh grade."
Due to doctor's office visits, she fell behind in her classes and had little time to make-up the work—and that's where her friends came in.
"She didn't have a phone with her, so I was able to contact her through her mom and I'd ask for updates on her and always make sure she was okay," junior friend Celia Collis said. "When she got back, I would give her help with homework and also tell her what the lessons were and try to teach it to her."
Cole's friends offered her support through junior high and they continued the support in and out of school. This became important to Cole's health.
"It means a lot that I was able to help her out because I knew what she was going through even though I didn't know exactly [how it felt]," Collis said. "So knowing I was one of those people surprises me."
Throughout eighth grade, Cole continued to make improvements to her mental state; however, making those improvements proved to be harder than anticipated due to stress and the pressure of keeping up with school.
"It's really hard sometimes just to get out of bed and to just get through some things, but it's gotten a lot better," she said.
Cole has come a long way since junior high. Her friends and family helped her all the way there and stick by her side. They see how far she has come in such little time.
"I remember going to the counseling office a few times with her back in middle school and helping her get through that," Greenwood said. "I've really seen how she's improved and changed through the years. She's a lot more confident in herself."
Cole looks forward to the future after high school thanks to the help of supportive friends and family members. She one day hopes to become a neurosurgeon.
"My parents think I'm weird because they are in business and finance and I want to go into medicine," Cole said. "My dad literally faints at the sight of blood. My mom just doesn't look and I'm like 'wow.'"
She found that after she talked to her friends the next steps were easier.
"If you don't try to improve yourself at all, [therapy] is not going to do anything," Cole said. "So if you are struggling with anything, you need to first address it and then take steps to better yourself."