A necessary dance
Schools should have a winter dance every year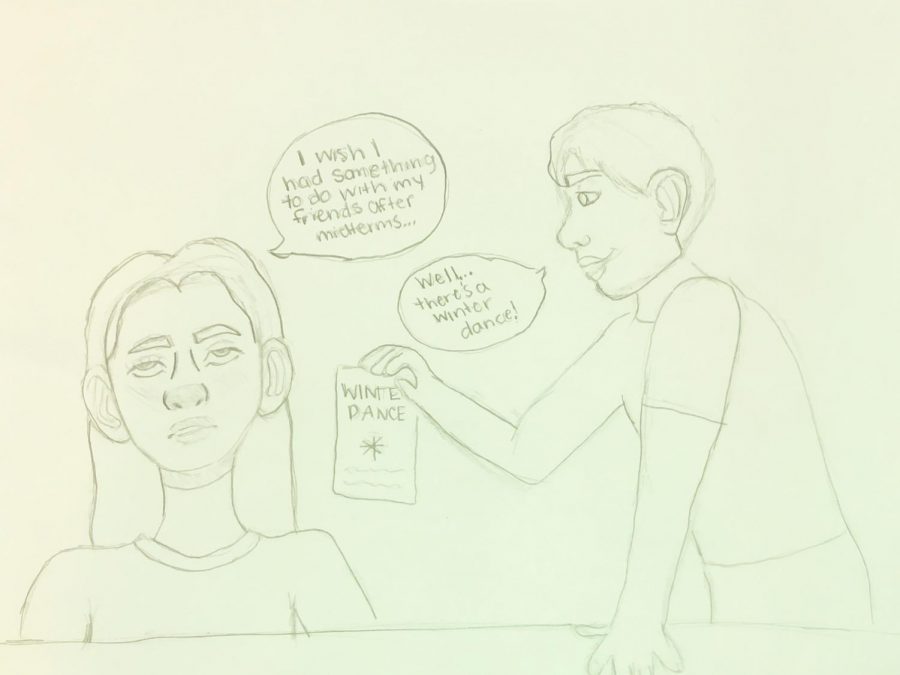 After the stressful task of completing all midterm exams, a fun social event planned by the school would be appreciated.
Schools should consider planning a winter dance to celebrate the end of the first semester and create an exciting event for students to forward to after midterms.
Along with creating a memorable event for students, a dance could be a great way for the student council and other organizations to raise money.
School dances create a greater sense of unity within the school and boost morale, according to myschooldance.com. This is very important considering football season is over and the spirit throughout the school is lower than normal throughout the winter. Also, a dance later in the year allows for more students to interact with people they met throughout the school year.
A possible drawback to a winter dance is that it's too cold for fancy attire and students might be uncomfortable waiting outside, however, the wait to get inside the building is brief and the weather in Michigan could be warm at the time of the dance.
Another possible challenge revolving a winter dance is selling enough tickets to afford a DJ and multiple custodians. Increased advertisement eliminates these problems. If all students are aware of the time, place and details of the winter dance, more people are likely to go, according to myschooldance.com.
Since the student council is mainly in charge of planning school events like this, make sure to talk to some members, so a winter ball can be a reality.