Practice makes perfect
The softball team comes across opportunities for preseason work and practice to help prepare the players for the season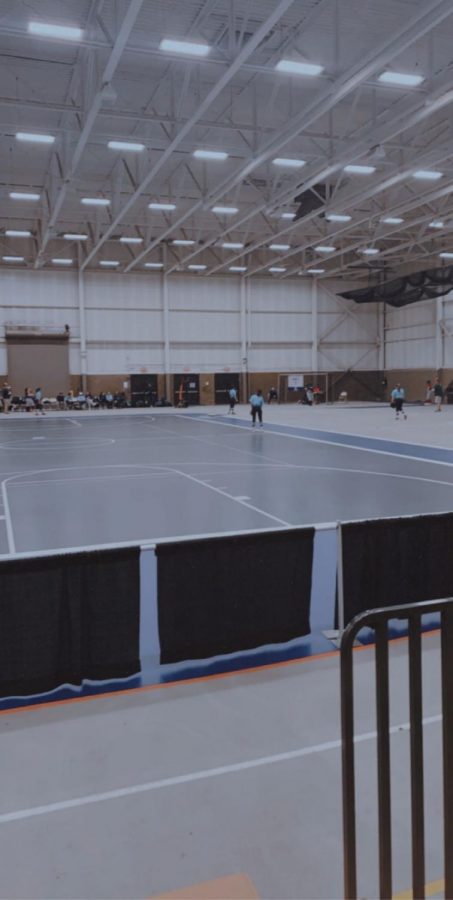 Softball preseason is a time for players to mentally and physically prepare for the upcoming season, so they try to improve their skills.
"I like improving every time I go and trying to fix the little things by doing drills and getting advice. I want to get ready for the season," sophomore first baseman Alaina Lewis said. 
On Fridays and some weekends, the softball team attends preseason workouts and tournaments. They receive advice on how to fix problems they run into, with opportunities to gain feedback from coaches. 
Father Robert Wolfe stepped forward to help prepare the team for the upcoming season. 
"Preseason provides an opportunity for teammates to build camaraderie that is very important during the season," Wolfe said. "The more live pitching and game situations players can face will give them a leg up once the season starts."
The softball team attended two tournaments during preseason at Macomb Community College. On Jan. 4 and 12, they played games and got some extra practice in. On Jan. 4, they went 2-0-1 and on Jan.12, they went 2-1. Their preseason record is currently 4-1-1.
"Preseason also provides an opportunity for players to demonstrate the skills and abilities that they have hopefully improved on from the previous season," Wolfe said.
Although softball is a physical sport that requires off-season practice with skills and fundamentals, it also takes a mental toll on the players.
"I like to work on the mental game of softball: having a positive attitude and believing in yourself when you step into the batter's box," Wolfe said. "Don't dwell on a bad at bat, let it go and prepare for the next at bat."