Year(book) to remember
How to purchase the 2020 yearbook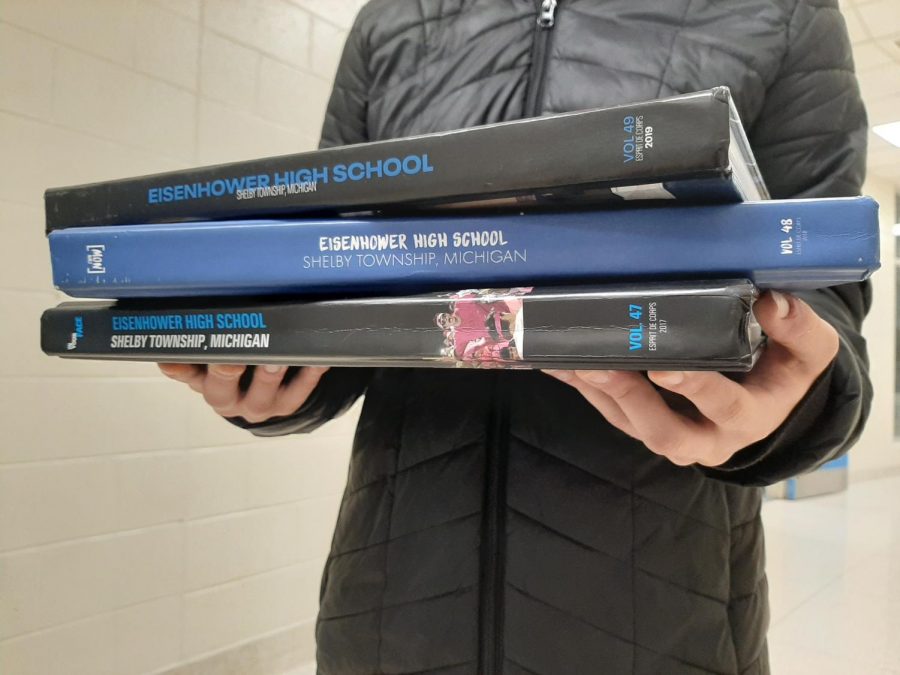 Aurora Strachan, Staff Writer
January 14, 2020
As the school year approaches it's midway point and students prepare for the second semester, yearbook due dates approach.
"You're going to probably forget all these little things that we cover in the yearbook," yearbook Editor-in-Chief Alyssa Putnam said. "We cover different trends and movies that come out; it's big things that happened throughout the year. So those are things that you'll probably forget about if you don't have something to look back on."
To buy the yearbook, go to Jostens.com and look for the school name on the website. Write the student's name into the forum and pay the $85 fee with tax, which includes name personalization as it appears in PowerSchool. The window to buy a yearbook closes on Feb. 15.
Jostens's payment plan makes the cost more manageable for students unable to pay the entire amount upfront. The cost splits into two or three payments. A small amount of extra yearbooks will be available for sale after pre-order distribution in late May, although the price increases to $90 and the yearbooks usually sells out, according to publications adviser Erica Kincannon.
"I think it's really important to take the opportunity to invest in helping remember your moments in high school. The yearbook's purpose is really to document history and that's what it does," Kincannon said. "So while you have social media right now, who knows what platforms are going to be out there later on. A yearbook is a physical book that will always be there and that's why buying a yearbook is so important."