Closing down a piece of history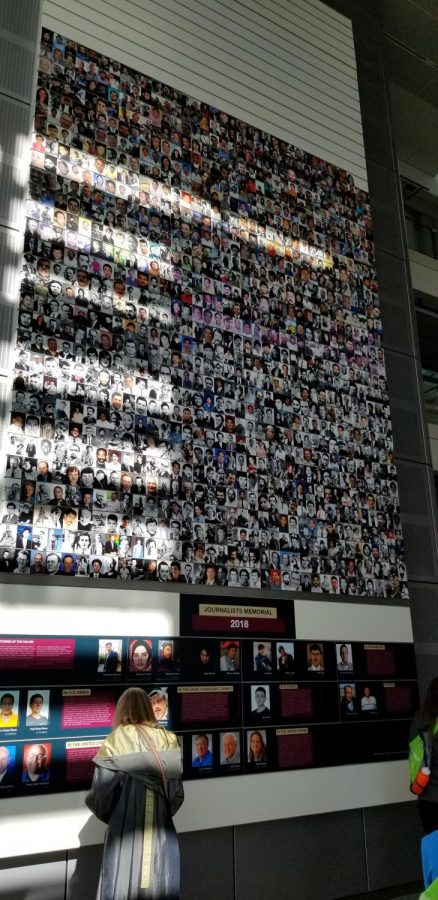 Wandering through the Newseum in Washington D.C. on a Sunday afternoon, AP U.S. History students look at original pieces of history and see different perspectives of events around the world.
"If people have the opportunity to see their exhibits—go because what they have and the type of exhibits they produce on a weekly or monthly basis is not just good content, but everytime you go, there is something new," AP U.S. History teacher Shane Smith said.
The museum sits in the heart of the city, making the real estate expensive. At the end of 2019, the Newseum plans to close down because they cannot afford their current location.
"I'm hoping [the Newseum] can do something where we can at least see the stuff because what they do is unlike any other museum I've been in, so it's cool for students to be able to experience," Smith said.
Some of the many exhibits in the Newseum include the Stonewall riots—memorials for journalists who were killed—and night television shows covering news over the years.
"I feel like [the Newseum] was really cool," sophomore Katherine Hayward said. "I hope everyone has the chance to go and see it."