Mascara Review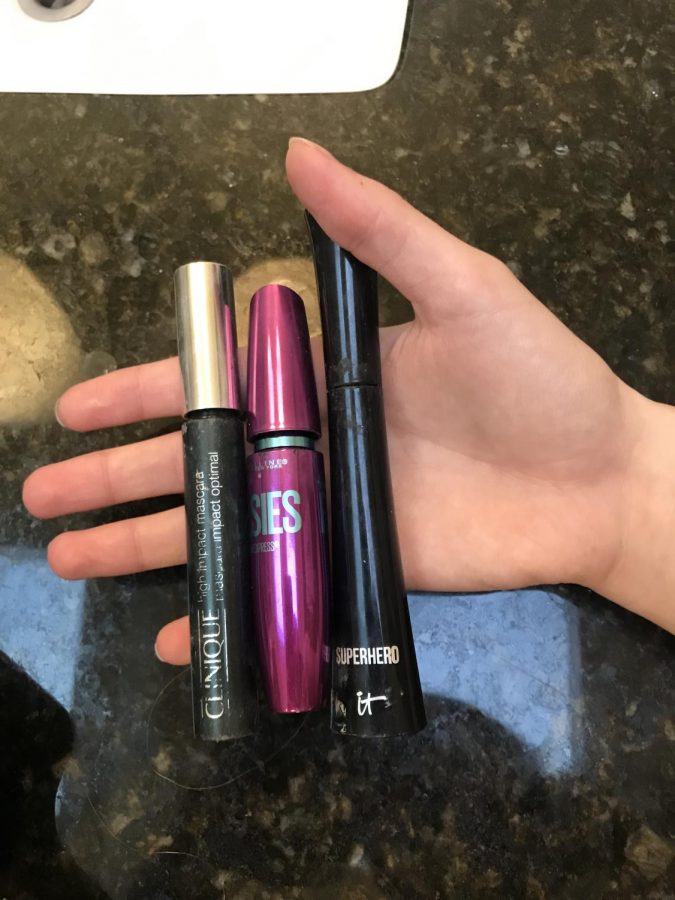 Jessica Barjuca, Online Editor
June 4, 2019
Maybelline: Volum' express the falsies
       It's crazy how a cheap and easy to find mascara can sustain an amazing impact on eyelashes.
      The Maybelline Volum' Express the Falsies mascara is it doesn't make eyelashes clumpy, which is the best thing about it because most people don't like clumpy mascara. This mascara makes eyelashes have a high volume which look like fake eyelashes.
       There are a couple shades to choose from including: brown, light black and boldest black. If someone's looking for more of a natural look the shade brown is the one. While if someone wants more of a bold look boldest black is the choice.
      This product can be found at most drug store and some makeup stores, the convenient locations and cheap price is great for someone that doesn't want to spend too much money or time on mascara. Such as: CVS, Target and Ulta. The prices range from $3.99-$6.99.
Clinique mascara
      Big brands can either impress or disappoint and Clinique is not a huge disappointment, but could be better for such a big brand.
      The Clinique High Impact mascara is a decent choice for something more expensive. You can buy it for $19.00 at Ulta and Macy's which seems expensive for mascara. The mascara didn't make eyelashes clumpy, but it didn't produce as much volume as the Maybelline mascara. The mascara makes eyelashes look thin, but the good part is it doesn't feel like mascara is on.
      There is only one shade and it doesn't make eyes pop as much as other mascaras. Overall, mascara is a great choice if someone wants a more natural makeup look then either.
IT cosmetics
       The cheapest mascara on the planet could produce more effect on lashes than the IT Cosmetics Superhero Elastic Stretch Volumizing Mascara.
      This mascara makes eyelashes look fake and clumpy. The darkest shade can bring out eyes, but in general the mascara makes the lashes too thick and annoying. However, mascara can look and feel different on everyone.
      This mascara is not cheap. The lowest price starts at $23.98. This product can only be found at stores that sell makeup, like Sephora and Ulta, which is not as convenient as others.
      This mascara is only offered in shades of black. It is not for someone who enjoys a more natural look of brown or a crazy color like blue on their lashes.
       It's not the worst choice, but there are better options to pick from than just this mascara.