Top Foundations at Ulta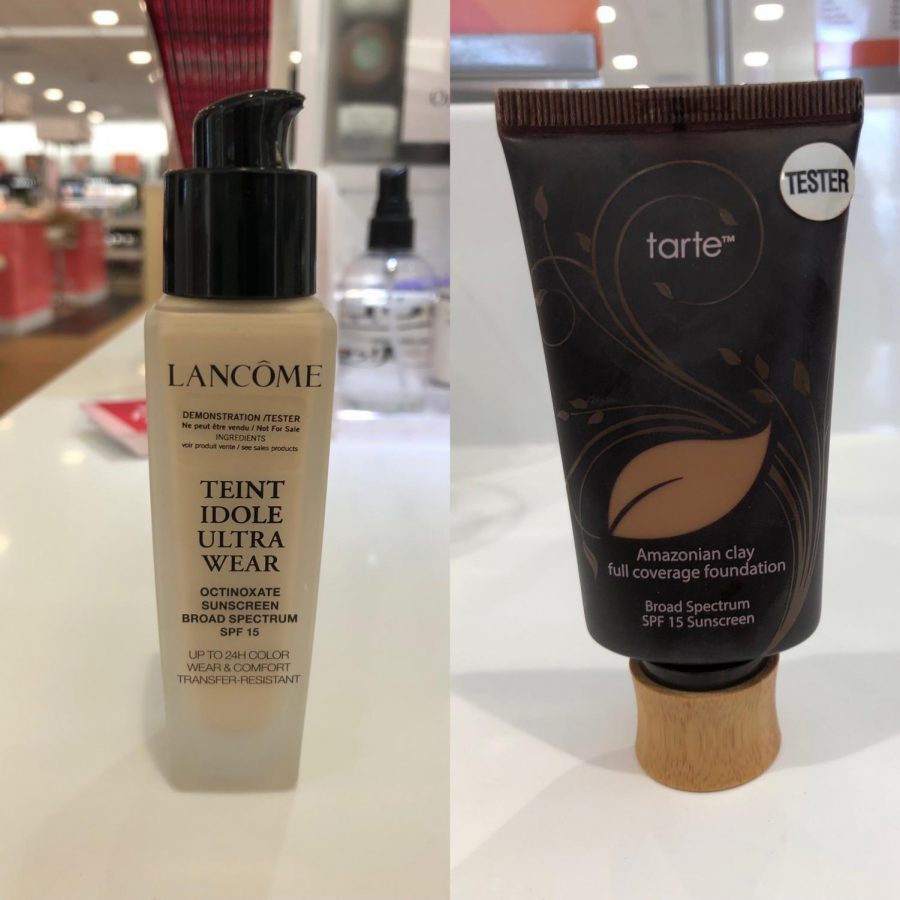 Ava Dal Pra, Staff Writer
May 29, 2019
With so many cheap to higher end brands of makeup, one may not be able to determine the best foundation for their skin.
The Estee Lauder Double Wear Stay In Place Makeup is a 24-hour matte foundation. The foundation comes in 56 shades and costs $42. It is a buildable medium to full coverage foundation, which evens out the skin and hides imperfections. The bottle contains one fluid ounce of product. There was no problems with this foundation, it covered up the skin well and made it look very smooth.
The Lancome Teint Idole Ultra 24H Long Wear Foundation costs $47 and comes in 45 shades. The foundation is medium to full coverage and leaves a velvety, natural matte finish on ones skin. The foundation contains an SPF of 15, which protects the skin from sun damage. It's also infused with perlite and silica to ensure that excessive oils are absorbed from the skin to leave a shiny-free complexion. This foundation was great because it made the skin look very smooth and natural.
Lastly, the Tarte Amazonian Clay Full Coverage Foundation SPF 15 comes in 40 shades and costs $39. This product is a 12-hour wear full coverage foundation which gives a cake-free and matte finish. The oil-controlling foundation is a vegan product. The amazonian clay in this foundation helps balance ones complexion and leaves the skin looking flawless. This product wasn't as good as the others because it made the skin feel dry and looked cakey.
These foundations have many benefits to the skin and are top selling products at Ulta. With different skin types, these products may work differently for other skin types.