Restaurant review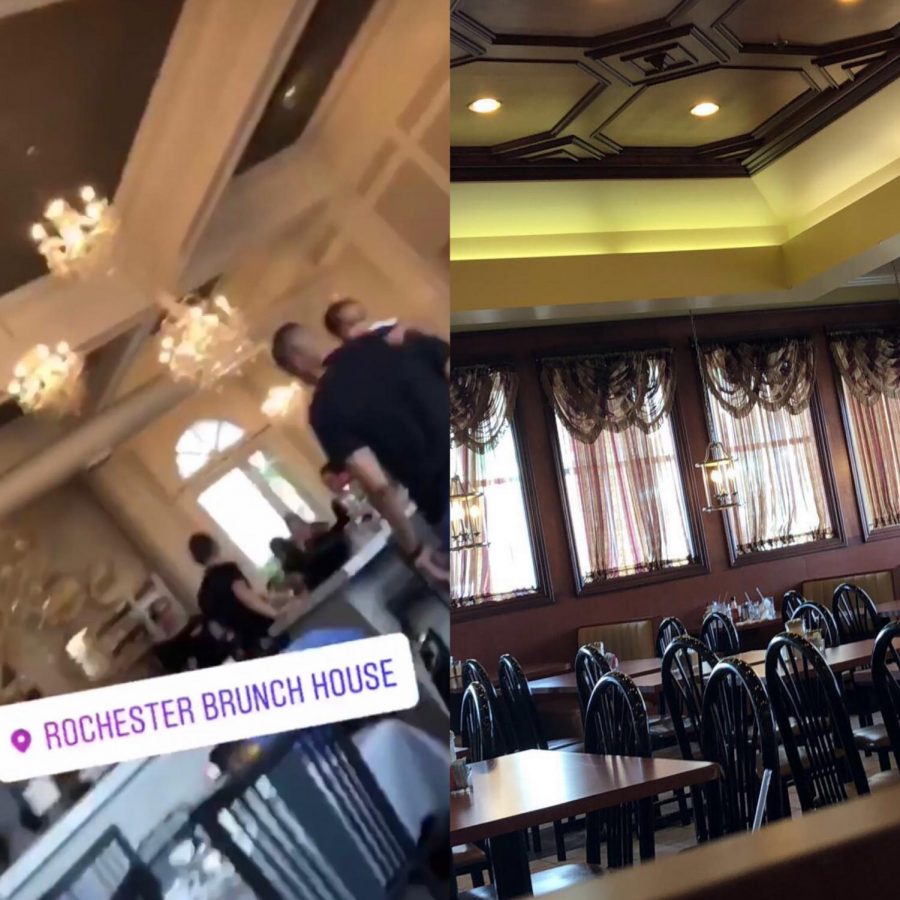 Ava Dal Pra, Staff Writer
May 16, 2019
Restaurants like The Pantry, the Pancake Factory and Rochester Brunch House are known to serve great food, but which place is best preferred with a great atmosphere and service along with it?
A morning breakfast is a perfect way to wake up in the morning.The Pantry, located on 58884 Van Dyke and 27 mile rd, Washington is open from 6 a.m. –  4 p.m. The atmosphere offers a comfortable setting with sweet waiters and employees who love to talk with the customers. This restaurant has been around for years and still is popular to residents and people around the area. Their food is well liked, especially their eggs benedict and pancakes. Try coming to this cute restaurant for their comfortable and homey atmosphere. This restaurant is a ⅗ stars.
Busy places are sometimes what one may need to wake them up in the morning. The Pancake Factory, located on 23 Mile Rd and Shelby Charter Twp is open from 6:30 a.m. – 4 p.m. The atmosphere is busy, but still has a homey feel to it. Their employees are extremely nice and welcoming. The selections of food from breakfast to lunch is amazing. They're known for their omelets, pancakes and amazing lunches consisting of soups, salads, chicken and more. Their crepes are delicious with the perfect  amount of toppings to go on it, like chocolate or strawberries. Try coming here if you're looking for something more local. This restaurant is a ⅘ stars.
Unique and different food is something people look for instead of the normal breakfast. The Rochester Brunch House opened a few years ago, but now attracts the people from all over the Detroit metro area. The Brunch House is located in downtown Rochester and open from 8 a.m. – 3 p.m. The restaurant is a little smaller than most but beautiful. Inside and outside of the restaurant is a refreshing, almost classy scenery. The comical waiters and employees love to start conversation with their customers. The food is impeccable, especially the pancakes. With  flavors from red velvet to tiramisu; their pancakes never cease to fail peoples' taste buds. They have a very wide and great selection of food and drinks as well.
The only downside to this restaurant is the wait which can reach up to two hours because it's so popular; but the food comes very fast. Try coming here for their amazing food and service. This restaurant is a 5/5 stars.