Spring band concert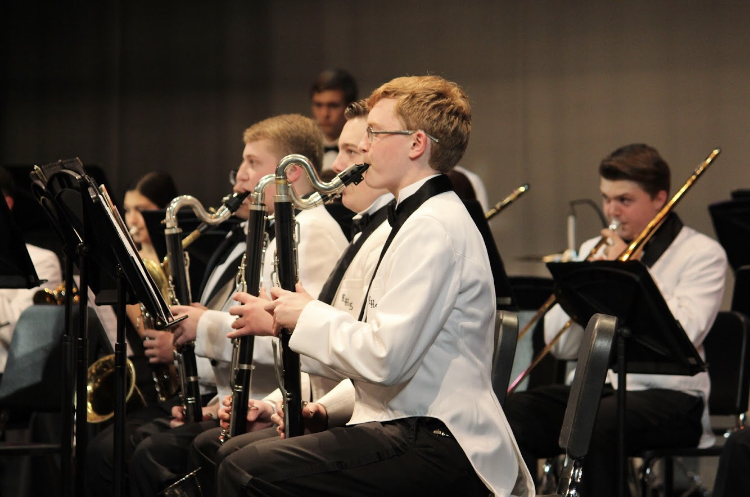 Jenna Sielagoski, Staff Writer
May 15, 2019
A variety of music will fill the PAC Wednesday May 15, when band students perform in their annual spring band concert.
"This is the culmination of all the hard work the kids have put in from the start of the year. While we all love rehearsing and working together, there is nothing quite like playing in front of an excited crowd," band director Christopher Traskal said.
The concert takes place in the PAC on Wednesday, May 15 at 7 p.m. The bands featured in this performance include: Concert Band, Symphonic Band and Wind Ensemble. There is a small entrance fee, with all proceeds going directly to support the band program.
"[We] prepared for the spring concert by coming to rehearsal every day, staying on task and working hard," sophomore flautist Ella Kadets said.
After the show, audience members can meet in the lobby to witness a "jazz club" style performance by the Jazz Ensemble while enjoying refreshments and gathering as a performance group for the last time.
"It's our last performance with our seniors, as they only have a few weeks left. It's always bittersweet as we know they are ready to move on and start the next phase of their life, but we'll still miss them greatly," Traskal said. "This whole concert is a celebration of them, too."