Women's varsity lacrosse remains undefeated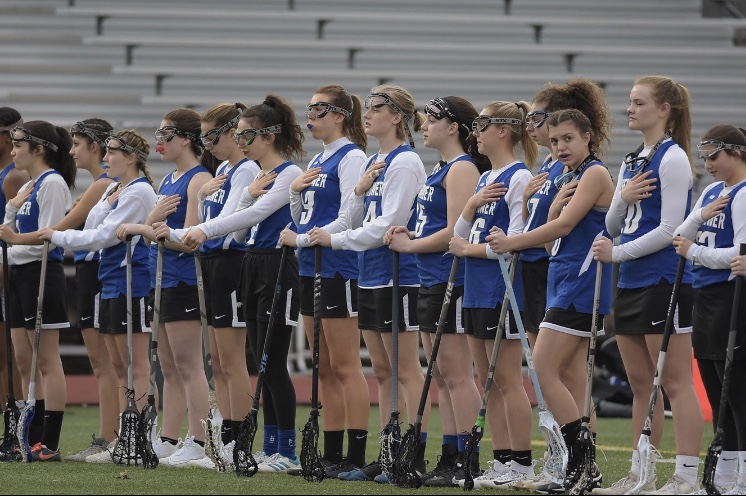 Jenna Sielagoski, Staff Writer
May 14, 2019
Undefeated and elated, the women's varsity lacrosse team seeks to end their successful season strong in their third year as a team.
"Our coach supports us so much and so do our fans. We work really hard every day in practice and we have great team chemistry — and that just translates onto the field," sophomore attacker Lexi Bruno said.
The team's overall record is 15-0 with their biggest rival Notre Dame Prep, according to Bruno.
"I think this year, we all have been playing for three years now and with our experience, we're here to win and execute what we know how to do," junior goalkeeper Lacy Valutis said.
The team has two more games left to play in their season until playoffs. On May 14, they face Lake Orion and on May 16, Grosse Pointe South; both games are away.
"It feels really good knowing that all of our hard work has paid off up to this point," Bruno said. "But see, it's not done yet, so we have to keep working hard."