Billie Eilish review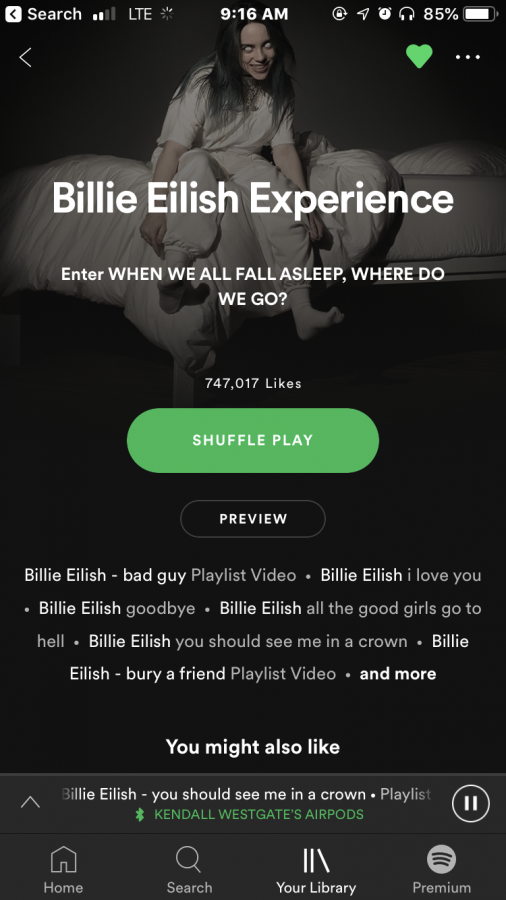 Being 17 and already producing her own albums, singer Billie Eilish came out with her album "WHEN WE ALL FALL ASLEEP, WHERE DO WE GO?"
With 13 songs in the album, Eilish puts a unique twist on pop music. The unique twist in her music gives off a creepy vibe, yet all the songs are still catchy. Anybody interested in pop music, check out Eilish's new album.
Due to the creepy vibe the music gives off, she has been getting mixed reviews. Eilish brings out her creative side in this album allowing the teenager in her to come through. Throughout some of the songs, there will be moments where laughter and humming can be heard in the background, but that shows her true personality.
All the songs on her new album, "WHEN WE FALL ASLEEP, WHERE DO WE GO?" give off a fantastic sense of creativity. For only being 17 Eilish shows a lot of potential for her future in music. This album is rated a 5/5; check out this album for a unique spin on pop music.