Tis' the season for giving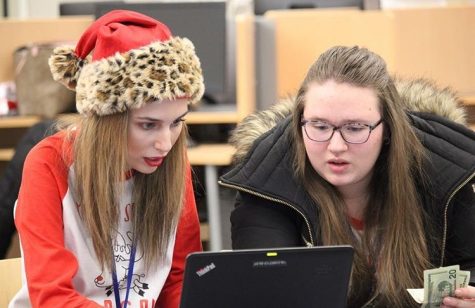 Students and staff had the opportunity to donate to Toys for Tots from Nov.12 to Dec.12 and had a variety of ways to donate, like bidding in the telethon, putting money in jars student council carried around and donating to take a picture with Santa and his elves .
"This is a great event every year, I think it's a great way to get kids to give back," student council advisor Amber Bronson said. "We are in a building where our kids are pretty fortunate, and the idea of understanding what Santa is and what it means to your childhood is something that the kids really grasp and like to play the role of filling up a little bit of magic for the kids in the county."
The toys for tots donations were collected Dec.13 during school hours by the marines, and a total of $17,245 was collected. The money and toys will be used for the less fortunate children throughout the county.
"We're going to be able to help out  lot of kids this Christmas," principal Jared McEvoy said, "and that's what it's all about."