Splash into color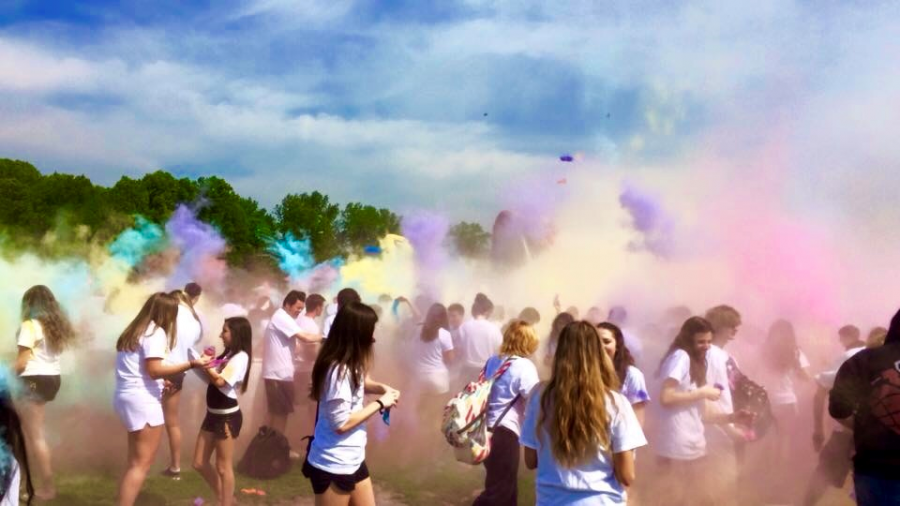 Anna Settimo, Staff Writer
May 1, 2018
Participants will show spirit, covered in color from head to toe to supports the art department on Saturday, May 12th at 10 a.m.
"There is no funding for the arts and so we basically have to think of creative, fun ways to raise money for ourselves; which is very frustrating. But the color run is fun," art teacher Jennifer Ramirez said.
For the second year, the art department will host a color run fundraiser at Eisenhower and Malow. Participants should register online at runsignup.com by May 11th and pay the $30 fee.
Runners will receive a bib number to pin on shirts, grab a "cheap yet, functional and groovy pair of sunglasses," according to Ramirez, and a color packet for the powder showers. At the beginning of the race, people will whip the powder at the runners to color them. May 4th is when you must register in order to receive supplies.
"It was a fun experience (last year). I never done something like that before. It was just really cool to see everybody come out and do it all together," junior Elizabeth Foster said.
The 2017 event attracted about 65 participants, with the goal of 100 participants for 2018. If they hit their goal, it would be the biggest art department fundraiser outside of the annual haunted house.
"It's so much fun. It's a way to enjoy Eisenhower and Malow and a nice, and hopefully, sunny day with your friends," Ramirez said. "Good memories. You know, you're not here studying, you're actually enjoying yourself. So, please come."