Book Club gifts books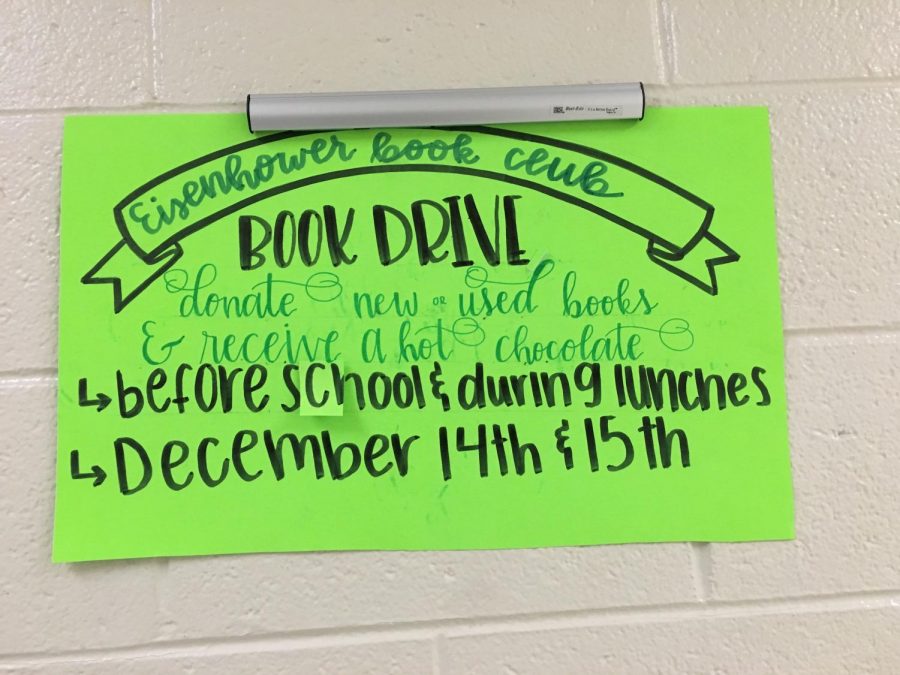 Sophia Asta, Staff Writer
December 22, 2017
Hot chocolate is exchanged for books as students donate books to Book Club for kids in need.
"We are donating books to a school in Mount Clemens that's part of the Logan Foundation, which gives new or used books to kids who need them," club sponsor Paula Stiff said.
The book donation took place on Dec.14 and students donated before school and during all  lunches. There were 25 books donated in total.
" We thought this was a good idea to do the book donation near the holiday season," vice president Mary Rembisz said, "because kids can also get books instead of just gifts."