GSA looks for acceptance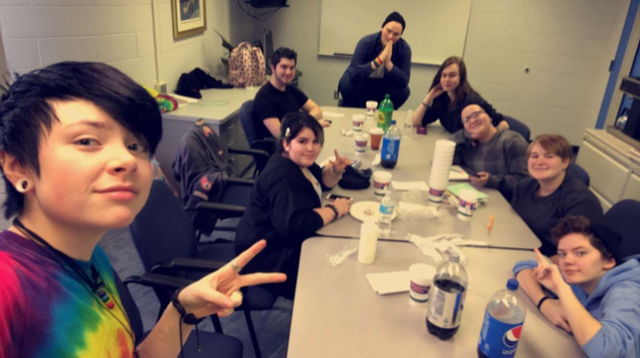 Anna Settimo, Staff Writer
December 22, 2017
A substitute teacher takes attendance, calls someone from the back of the room and keeps saying the name wrong, over and over again. The student does not respond to their birth name.
"Teachers need to be aware about how it affects different kids who have different names or are just non-binary or trans or any LGBT (lesbian, gay, bi, transgender)  member. It does affect them in other ways. Just walking in a classroom and hearing the name that you were given at birth, always, or sometimes, you will cringe and it makes you feel uncomfortable in the classroom. We're trying to help the teachers and educate them and have them understand some people don't like their birth names, so we change them," senior GSA club member Jack Cooper said.
The GSA (gay, straight, alliance) club held a conference on Thursday, Nov. 30 to share information with building faculty. The purpose of the conference was to shed some light on some difficult topics not everyone may be comfortable talking about, according to sophomore club member PJ Denean. The GSA club members want to feel accepted and be free from hate, so their goal is to help educate people about feeling they can be accepted in their own ways.
"We are people too and we do have emotions," Cooper said. "We're not rocks."