Students give to Saint Kieran`s giving tree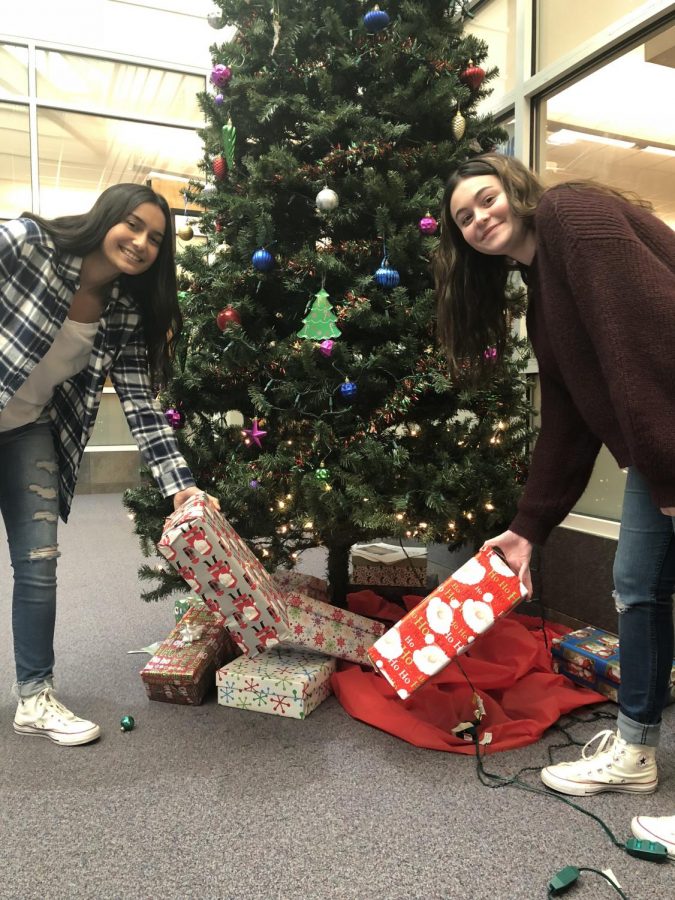 Alessandra Cappussi, Staff Writer
December 20, 2017
Wrapped presents placed under a tall Christmas tree will be delivered to local community members in need.
"I really think it is important to give back to your community, especially during the holiday season. Many of the gifts we give are to children and I don't think any young child deserves to have a Christmas without at least one present under the tree," junior Alexis Brecht said.
Local students in the youth group Sky, from Saint Kieran Catholic Church began their annual giving tree. If anyone wanted to contribute they can stop by the church on 25 Mile and Mound Road for more information.
The name,"Giving Tree," came from the book which taught the moral that it is better to give than receive. During the month of December, the church hangs a wall full of slips with names and an item on each one for local community members to take and fulfill requests.
"My favorite thing is going to pick things out for the gifts," Brecht said, "because I know they will be appreciated and that I'm making someone's Christmas happy.